CAA
CAA club is back at Osbourn for another year! CAA stands for Community Action Athletes.
If you don't know what CAA club is, it is a club where student-athletes can do community service. These student-athletes can give back to their community by going to different elementary schools in our district. There are two sponsors of this club, which are Ms. Ryder and Ms. Simpson, and there are no student officers for this club.
The club sponsors play a big part in making a plan for the year! "This year we plan on volunteering at elementary schools helping with movie nights, carnivals, and parent meetings," said Ms. Ryder. There are many reasons why you would probably like to join CAA club. Senior Veniel Dabipi said, "I think you should join CAA club because it gives you an opportunity to work with different parts of the community, especially with the special needs kids."
CAA welcomes all student-athletes, so if you are an athlete you should definitely look into joining this club!
Leave a Comment
About the Contributor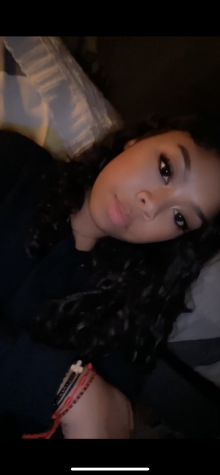 Mikaya Trammell, Staff Journalist
I'm Mikaya! I am a sophomore. This year I hope to write about how the students feel about what goes on around the school.