Nails are an art form and a way to express yourself. A good manicure has a way of making you feel more confident. Gel and acrylic nails are also helpful because they can help weak nails to strengthen.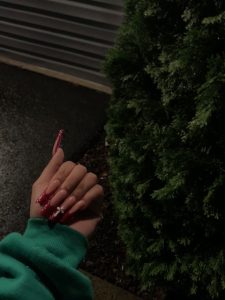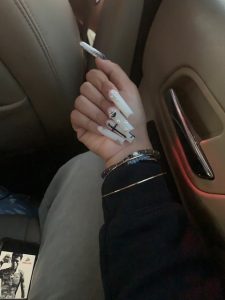 So let's get straight to it. Acrylic powder is a combination of polymer and liquid monomer. You start by dipping your brush into this liquid monomer, then you dip it into a powder, gently forming a bead and the bead is placed on the nail bed.
"Why is acrylic the way to go? Acrylic is an extension of the natural nail, which is a liquid substance being gently dabbed into a powder which creates a bead that should be placed on the nail and or extended nail tip. Now that I explained what acrylic is, I can tell you the pros of acrylic. This material can last up to a month or possibly even longer. They are also a very strong and durable material and it creates a very smooth and clean base to work on. Like there are pros there can also be cons so I am going to keep it real with you all and say it can cause so much damage to the natural nail beds, Chemicals, and fumes are also a very big topic in acrylic because I don't think people would want to be breathing all of those chemicals," explained Danna Garcia.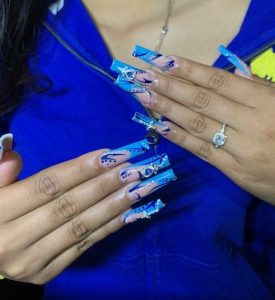 "Let me explain why poly gel is better. Poly gel is superior because it is both strong and flexible. The formula has a pleasant smell and is in no way harmful because it doesn't have all of those chemicals and fumes. This substance is very light and comfortable to have on the nail. Acrylic is also easier to apply, file, shape, and remove. The harmless LED that is used to dry poly gel is very quick. I'd have to say that the only downside of this product is that if it is not applied correctly it can cause heat spikes and it typically is more expensive when purchasing this. Overall I'd say this product is definitely worth your money," said Tiffany Garcia 
"Fun fact it is very hard to work with poly gel in the heat. It is very hard to work with poly gel in heat because when the poly gel is hot or even warm it creates a bunch of air bubbles and this causes lifting, and if the nail is lifting, you don't get your money's worth because they will come off in a short period of time," Katherine, a local nail technician. 
If you are feeling blue go get your nails done. it's a great way to brighten up your day. It may take up a long time; usually, it takes 2-3 hours, but that depends on size, shaping, and decorations, and if you like to shine bright, add rhinestones! Trending nail designs for fall are French tips, 3D flowers, rhinestones, chrome, and fall colors such as brown, red, orange, and yellow.