It's Time To Spring Forward With New Beauty Trends
As many people are waiting for the spring season to arrive, they may be also wondering about what beauty trends there will be for spring? What makeup looks are going to be popular? What clothes will people wear? What do OHS students think?
On social media, trends get set very quickly. Which is why there are so many makeup trends. For makeup trends to form, the look has to be about something popular. For example, the cold girl makeup look. It was made to make you look cold because it's wintertime. But what will be popular this spring?
"I'm definitely going to say people are going to start wearing a lot of blush. It's a big thing right now, and I know a lot of people don't like wearing blush but a lot of the people that don't like it are starting to use it and turn to using blush more" predicted freshman Yessica Corrales.
Most people in the winter tend to wear more full-coverage makeup but will that change for the warm spring/summer months? "I think the makeup will lighten up because the weather will start to get warmer, causing the makeup to appear cakey," said freshman Paola Almazan .
Certain makeup brands go viral all the time for new products and who uses them. Small makeup brands, big makeup brands, but which ones will be popular this spring? "I think small makeup brands will become more popular because someone is going to find that brand and share it with the media," predicted Almazan.
Hair trends are another beauty topic to consider when it comes to springtime trends. Hair can make or break a look, depending on what color, style, or length the hair is. So what hair trends will be set for this spring?
"I know this was already a trend not too long ago, but I think the claw clip hairstyle is going to come back. I know personally that I don't see a lot of people doing it anymore, but I think it's going to come back because of the way the weather will be, it'll be perfect for anyone's hair. It won't be in the way, and when it gets a little windy in the spring, the claw clip hairstyle will keep your hair out of your face" said Corrales. 
Of course, the claw clip is adored by all, but what new accessories and styles will people start to love? "I think that bubble braids and the mini braids within your hair when it's down will come back because of the warm weather to come," said Almazan.
Clothing and nails are other beauty trends that need to be updated for spring. What do OHS students think about style and nails?
While the weather gets warmer, some might shed the layers that kept them warm during the winter. The winter makeup looks may change. Some think about changing their nail style to match the pretty colors of spring. Styling your hair differently is a way to get ready for the spring season. Establishing a new style can boost your confidence more than having the same style every season.
A few students believe that their style does not change seasonally, and they have a similar style in each season.
Freshman Erin Choi said "I like spring dresses, I do not wear them, but they do look pretty on others to inspire me to wear them someday. My outfits do not really change for the spring season. I usually wear hoodies and leggings every day, and if the weather gets too warm I take off my hoodie and basically just wear a short-sleeved shirt with leggings. For my nails, I like a light pink color on my nails because it resembles the new flowers that bloom in the spring."
"Personally, dresses with a floral pattern on them inspire me because they initiate the spring season vibe. In my mind, I would design a spring outfit with light colors.  I would like to have my nails decorated with flowers with the colors pink and yellow," freshman Zoya Malik stated.
For some, matching their seasonal outfits to their nails is a must.
"The most representative outfit of spring that I would wear during the season is something comfortable and flattering. There are flowy skirts, blouses, sandals, and boots because spring has warm weather during the season but also wear a jacket to keep you warm when it gets cool. My favorite nail polish colors to wear are shades of light pink and white, and sometimes certain nude shades. Additionally, my outfits do change seasonally for spring but they're mainly clothes for the summer. I usually go shopping often to add a couple of new shirts to my wardrobe. Some styles in the springtime that inspire me would include blouses and skirts with floral patterns in light shades of pink, green, blue, and yellow. This style inspires me because it gives out a soft vibe and I feel like spring is a calming season," said freshman Akessa Avila.
"Besides my outfits, my favorite nail polish colors to wear are shades of light pink and white, sometimes certain nude shades. Nail art and my outfits should always go together because I love being aesthetically pleasing to look at. I might inspire someone. My favorite way to look for nail inspiration is scrolling through Pinterest or TikTok," Avila added.
Freshman Alice Hertz said "My outfits do switch up seasonally, but mostly because of the weather change. I wear cooler colors in the winter season and warmer colors in autumn and spring. I like the soft-core style in the spring season. I really like how the style looks and it feels like a fairytale- reminiscent and nostalgic. Pinterest is one of my favorite apps to scroll on and look for my outfit and nail inspiration. My outfits normally pair well with my nails. When I want my nails done, I search for nail art to get the inspo I need because I do my own nails. Usually, I like a baby yellow or blue for my nails in the spring season."
Trends can be hard to keep up with, but with these trends in check, I think it is worthwhile to keep up!
Leave a Comment
About the Contributors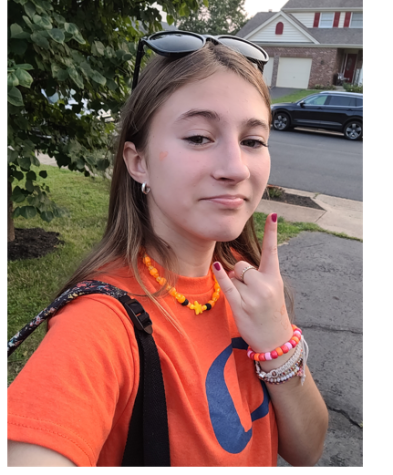 Rose McCusker, Staff Journalist
Hi my name is Rose McCusker and I'm a 9th grader at OHS. The topics I want to write about are sports, style, and much more. I hope to become a better writer...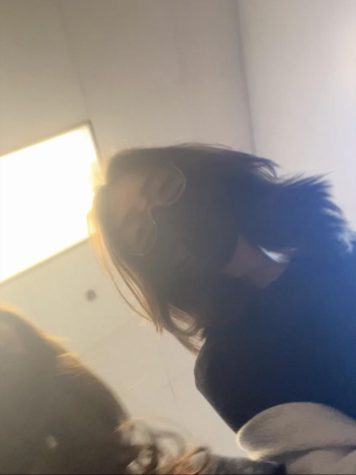 Maya Lucero, Staff Journalist
Hi, my name is Maya Lucero and I am a freshman here at Osbourn. I would like to cover topics for style, people's opinions on trends, and current events.