Seniors Share Positive Osbourn Experiences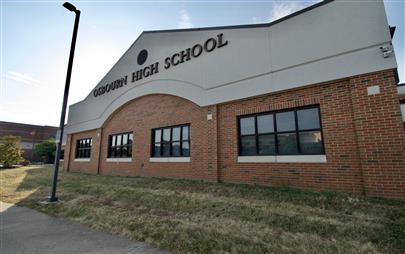 Upon the seniors now being halfway through the year and months away from walking on the stage. How are they reacting to high school almost being over: are they excited or are they unhappy about it?
After being at Osbourn for 4 years, many seniors have built memories and have a lot of advice to give to underclassmen. After dealing with the pandemic their sophomore year, they had to get used to coming back to a school building for their junior year. While many of them found it weird with the new rules and so much being restricted due to health and safety concerns, most were happy to be back in the building, Now, with all of the current seniors being used to "normal" high school again, they are approaching graduation day. And that reality may have hit a lot of them too soon.
Though many have been consistent with their grades, some seniors are falling behind and are looking for guidance on what they need to walk the stage later this year. Osbourn has many resources to help seniors with their grades, so many of them look to take advantage of this opportunity. Edgard Lemus said "I sometimes forget to do work so I make sure to email my teachers and ask how I can catch up on it to make sure I'm able to graduate, for example sometimes I go see my teachers for advisory so they can help me with my work. I also enjoyed the relationships I have built with some of my teachers and I always look forward to seeing them throughout the day, my advice would be to not stress and take everything one step at a time".
Many seniors are looking at this year as an easy year and are taking a laid-back approach. Senior Omarion Wanzer stated "I enjoyed my time at Osbourn and I've enjoyed everything that I have learned from teachers and my peers. My plan this year was to relax and do my work efficiently so I don't stress about late work. My advice to underclassmen is to stay on track with your work or else you're going to be stressing your senior year."
How do senior athletes feel with the possibility that their days of playing organized sports might be over, and what was their favorite moment in their high school playing career? Senior Bo Davis said, "I had a great time at Osbourn. I've played basketball for 3 years and I played football my senior year, and I enjoyed my time in basketball and football. I appreciate all the lessons I've learned from the coaches and my favorite aspect was all the relationships I have built from sports and the self-improvement physically and mentally."
Although many seniors have spent all 4 years at Osbourn, there are many who recently moved here for their senior year for a variety of reasons. Senior Ethan Williams said "This is my first year at Osbourn, but it's my senior year, and the reason I moved here is that Manassas Park canceled their football season due to their low attendance in the program, I've really enjoyed my time at Osbourn so far.  I spent all 3 prior years at Manassas Park, but I moved to Osbourn for my senior year to play football, and I decided to stay for the rest of my senior year and graduate at Osbourn.  I've met a lot of new people that have made my experience at Osbourn a lot easier."
Now only a couple of months left until graduation, seniors shared their memorable moments and even expressed some advice and gratitude. Some are caught up with work and some are running behind, but they all have the same goal, which is to graduate.
View Comments (17)