Seaperch Club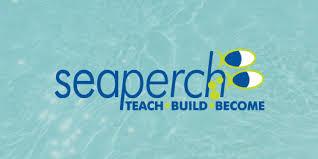 Seaperch is an innovative underwater robotics program that equips teachers and students with the resources they need to build an underwater Remotely Operated Vehicle (ROV) in an in-school or out-of-school setting. Osbourn does have a Seaperch class during the school day, but the club is there for kids not enrolled in the class and for students enrolled in that class that need more time on their ROV. Seaperch club at OHS is more of a robotics club but built for underwater competitions. It is way more accelerated than the school day course.   The Seaperch class has only one teacher to help you, but you also have your team assisting you. But it's always nice having a teacher to help you and answer questions you and your team are unsure about. However, the Seaperch club has an additional teacher present to help you. Mrs. Desantis and Mr. Fidazzo are the sponsors of the club.
Seaperch has some big plans. "We plan to build more than one ROV and take them to competition," said Mrs. Desantis.  "The Seaperch competition is always competitive,"  The 2023 Seaperch competition will be held at the University of Maryland on May 13th, 2023.
"The club is open for all students to join," said Mrs. Desantis. Even if you know very little about building or even robotics itself, you can still join. It's a fun and enjoyable experience. "I take the Seaperch class, but I also go to the club meetings on Thursdays because I enjoy it so much," said sophomore Lamarcus Everett. "I think more people should attend; I'm new to the robotics thing and I somehow enjoy it!"
The Seaperch club meets every Thursday, right after school in room 123 in the JLC building. "If you think it's too late to join because there won't be enough time to build your ROV, you're wrong!  It is not too late to join – everyone is welcome," said Mrs. Desantis.
View Comments (1)
About the Contributor
Bryan Regalado, Staff Journalist
My name is Bryan Regalado. I am a junior at Osbourn this is my first year taking Journalism. I like playing soccer it's one of my favorite things to do....