Talon News Website
Talon News Website
The sponsor for the Talon News Website is Ms. Miller. She is in room 1030.
The Talon News Website is a class and club where students come together and create content for OHStalon.com. This class and club are ideal for students who enjoy writing and are willing to interview members of the Osbourn community.
"The plans for this year are to keep writing amazing articles and to keep the website looking fabulous, and our goal for the end of the year is to enter some competitions at both state level and national level," said journalism teacher Ms. Miller.
"We get a lot of freedom in choosing our article topics, so that's good," said staff journalist Kiara Picardo.
The Talon is a group of student journalists who write articles for the OHS news website. Students in the club conduct interviews and write about interesting topics and trending news.
"Writing for Talon is an amazing opportunity for students who enjoy writing or might want to pursue a career in journalism in the future," said sponsor Ms. Lisa Miller.
The club, which doubles as a course, consists of writing articles and learning how to be a journalist. Students learn how to interview people, write correctly formatted articles, and ask important questions.
"Honestly, at the beginning of the year I thought it would be really hard because of all the work we were given, but after a while, it really just took good time management and getting your work done in class or whenever you have time. I mostly like writing articles about sports because I enjoy watching and writing about them, and I've done sports so I understand the things student-athletes have to sacrifice in order to play the sport," said freshman journalist Yessica Corrales.
"If you like writing and talking about things you like, then I think this is a great class. I feel like I've learned a lot," said freshman journalist Aziza Zarrincalaki.
Leave a Comment
About the Writers

Ethan Hudson, Staff Journalist
Hi my name is Ethan Hudson and I am a freshman here at Osbourn.  I would like to write about sports and athletes in the world.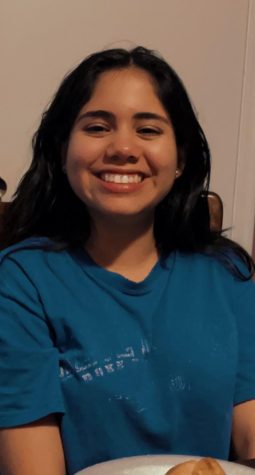 Alejandra Chavarria-Rea, Staff Journalist
Hi, I'm Alejandra and I'm a freshman at Osbourn. I would like to write articles about peoples opinions on recent topics. I am also interested in writing...