Celebrate The Arrival of Autumn In Our City
Many students are anticipating their favorite autumn events, as September 22 marked the formal start of the fall season this year.
Fall is a truly beautiful season in Manassas, where residents join together to host fun and festive events and gatherings, like as the Fall Jubilee on October 8 (which finally makes its long-anticipated comeback) and the Old Town Holiday and Crafts Fair on October 29. In addition to the "official" festivities, you can enjoy cozy picnics, apple picking, and weekend trips to the Manassas Farmers Market! To welcome the new season, a number of events are being planned in Old Town Manassas. Many staff and students are looking forward to going to these functions or planning their own fun outings with their friends and family.
"When I think of fall, I feel like it has its own sort of vibe, it's kind of cozy and peaceful- and that's the part of fall I look forward to and remember. So if I think if I had to choose between all of the Manassas events, I would want like to attend a fall picnic or go to the farmers market with my friends, " said senior Ghazal Habib.
The farmers market takes place every Saturday at the Prince William Commuter lot across from Baldwin Elementary School. The hours are from 8 a.m. to 1 p.m. Each week the market produces fresh food and new artisan crafts and goods that attendees can buy and experience!
"I actually went to the farmers market with my mom; it was really nice. We bought vegetables and I bought myself a cookie. They have a lot of different stands [like] vegetables and fruit. There was even a stand where they sold cold sandwiches and desserts. I'm pretty sure there was also a coffee truck," said freshman Ann Mohamed.
Another local event in Old Town Manassas is the official October First Friday! The First Friday this month has the themes of breast cancer awareness and favorite football jersey. The live music will be played by Not Ready 4 Monday, a high-energy pop-rock group. Food and beverages will be sold by First Friday vendors and CJ Finz, a local seafood grill.
"I want to attend this month's First Friday with my parents. They really like live music, so they've gone before. While my parents enjoy the live music, I want to walk around Old Town and chill by the pavillion," said freshmen Amelia Breeden.
Breeden said that she's also hung out and gotten a coffee at Jiranis on chilly fall days.
"I've also gone to Jiranis's with my friend; we hung out in the little library room so it was a vibe. It was a very cozy and comfortable environment. I saw a lot of people doing homework and studying. It was quiet and peaceful, perfect for studying," she explained.
Other than the "official" city-hosted events in Old Town Manassas, residents and OHS students can enjoy their favorite fall activities, like carving pumpkins, going on picnics, and dressing up for Halloween.
Carving pumpkins is an easy and simple favorite fall activity for our students. This can be done with carving stencils, or with carving tools to create your own unique jack-o-lantern design. Adding a candle (or some kind of LED light) and inserting it inside the hallowed-out pumpkin will project the design of the pumpkin in the dark.
"I carved a pumpkin with my mom last year, I made it in the design of a cat with whiskers and stuff I. I did everything (carving the pumpkin and hallowing it out) the day before though, I didn't want it to rot by Halloween," said freshman Nicole Brotherton.
In addition to pumpkin carving, a cozy picnic by the Manassas museum is also something that a lot of students are prepared for. Celebrating the new season with food, drinks, and an amazing view of the color-changing autumn leaves is on the fall bucket list of many students.
"If I went on a fall picnic, I'd bring turkey sandwiches, cranberry spread, some corn, and as a dessert, I'd probably have pumpkin flavored ice cream to keep in the autumn mood. For drinks, I'll have some apple cider," said ninth-grader Brandom Melendez.
Though anyone can enjoy picnics all year round, the things that you would bring to a fall picnic would be drastically different than what you'd bring to a summer picnic.
"For a summer picnic, I feel like the food would be more cold, like watermelon and lemonade. The food for a fall picnic would be heavier, I feel like," senior Ghazal Habib mentioned.
To enjoy many of Manassas City's seasonal events, it's important to stay informed about events going on in our local community.
"I've actually never heard of some of these events! I just found out these existed like two minutes ago- which is kind of a bummer. I feel like so many people would enjoy going to these," exclaimed freshman Dayana Ramirez.
This fall season you might just find your new favorite fall tradition! It's time to celebrate autumn!
View Comments (8)
About the Contributor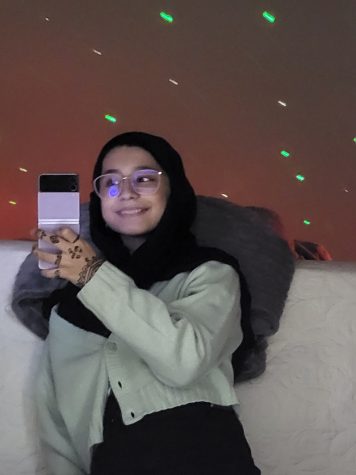 Madina Habib, Staff Journalist
Hi, I'm Madina Habib an OHS freshman (9th grade). I hope that in the future I hope to write articles on OHS students and their interests, and important...