School Board Members Chair Seaberg and Mrs. Spall Spill The Tea On Their Favorite Events of the School Year
Here at Osbourn, students are introduced to numerous celebrations and traditions that many look forward to every year. From graduation to football games, it's hard to choose a favorite. For School Board members Chair Seaberg and Mrs. Spall, that decision isn't any easier. They sat down with us (two OHS Talon reporters) to give us the inside scoop on what MCPS events they treasure most. Here are their top four favorites!
Graduation 
Chair Seaberg was appointed and elected to our School Board in the latter months of 2016 and then re-elected in November of 2020. She is responsible for the organization, communication, and facilitation within the School Board and involving the Superintendent. When asked, she expressed how much of an important milestone graduation is for families, students, and the Manassas City community as a whole.
"Graduation is an amazing milestone because you are becoming a high school graduate, but it is also about the climb. You may have started out not being able to speak English, read, or do much of anything, but then when you graduate you've achieved so much. It's about the growth you make, not just the achievement," Chair Seaberg explained, full of emotion. "Most of our kids started from kindergarten and went all the way through our schools; elementary school, to intermediate, middle, and eventually high school," she continued.
A traditional springtime celebration full of bittersweet emotions, shared with friends and families, graduation is a vital celebration in any person's lifetime. A lot of Osbourn seniors look forward to graduation throughout their full four years as high schoolers. It is truly the icing on the cake to the high school experience and is a joyous start to adulthood and a student's college journey or career. 
"Graduation is a phenomenal event; it is such a special time. My heart swells when I see all the students out there in front of us," explained Seaberg. "Everybody is there, some kids who have really struggled to get across that stage, and some who have excelled, and everything in between," she summed up.
First day of school
Mrs. Spall, who has been a part of the School Board since October 2021 and serves as chairperson of the Educational Support Committee, shared how she finds joy on the first day of school.
"I love fresh tennis shoes, kindergarteners, and the idea that it's time to lead, serve, and advocate! I love my role on the school board and the first day of school just seems to put a fine point on the idea of a new beginning," explained Mrs. Spall. 
Spall, who also has a keen interest in our fine arts, athletic, and academic programs, shows enthusiasm toward the start of the new year due to the kickoff of the highly cherished school programs. 
"I love the first day of school, just the excitement in the air. All the different sports seasons are starting up and it's exciting for me because I love football season, especially, which is usually already underway by the first day of school," she explained. "I love many things about the first day of school, from the promise of a new year to having the band play to welcome students," continued Spall. 
The first day of school can be defined as many things for each individual. For some, it is the end of a relaxing summer and the start of a stressful school year, for others it can be a thrilling experience. Seeing old and new faces, starting new classes, and meeting new teachers. The same could be said for the school staff; anticipation, excitement, and stress are all a natural part of the first day of school!
Arbor Day poster ceremony
Every year the Manassas Beautification Committee holds an Arbor Day celebration for grades pre-k through 4th, including all children in Manassas. The celebration encourages students to create posters for the declared theme (this year's being "The Trees Bring Us Together") and submit the finished poster to the contest. This year will be its 39th annual celebration.
Chair Seaberg feels that Arbor Day is a great opportunity to showcase student work and creative efforts in a special way, with the bonus of a beautiful outdoor setting to go along with the celebration.
"Another event that I really like is Arbor Day. The poster contest is held every year, and hosted at a park in the city, in partnership with the schools and the Beautification Committee. When the posters are selected, the little kids come up with their tree (a prize for winning) and trophy with their ribbons. It's a very nice and heartwarming event," Seaberg expressed.
Senior walk 
The last MCPS moment that both Seaberg and Spall agree is special is the senior walk. The senior walk includes seniors being given the opportunity to walk through the hallways of their past Manassas City Schools with their caps and gowns on.
"When you are a senior, on the day you have graduation practice, they put you on a bus and you get to take a walk through the hallways of your past schools. The senior walk is amazing because some of the seniors have not been back [to their schools] since they attended, so it is just very touching," Spall explained. 
"It starts with senior breakfast; you come early and you get fed a whole array of different foods," Seaberg said. 
It is truly a special moment for Manassas City Public Schools.
 "I love seeing the kids go to their old schools. It's very unique to our city, most cities aren't small enough to be able to put every single senior on a bus to go back to where they went. There is usually not enough time or manpower, so when we started this several years ago, it was great. Especially if you remember a teacher or a teacher remembers you. To have that happen is such a special thing," said Spall. 
Overall there are countless celebrations and traditions that are held in our community that are loved by many. Next time you hear about one taking place, make sure to attend, participate, and be a part of our Manassas City Public Schools community. And a special thank you to Chair Seaberg and Mrs. Spall for all they do in MCPS!
View Comments(1)
About the Contributors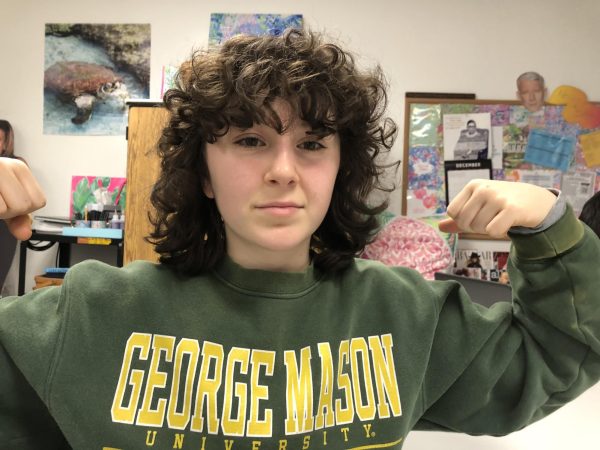 Amelia Breeden, Staff Journalist and Editor
My name is Amelia, this is my second year in Journalism. Journalism gives me the freedom to write about what I am passionate about, and that is what I...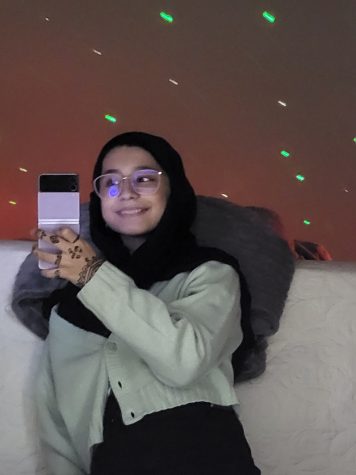 Madina Habib, Staff Journalist
Hi, I'm Madina Habib an OHS freshman (9th grade). I hope that in the future I hope to write articles on OHS students and their interests, and important...