One Acts, One Night
This Thursday, February 9th, at 7 pm in the auditorium, Osbourn's theatre department presents A Night of One-Acts. The event is completely free. Though, donations are highly encouraged as a means to support the department's future projects.
Up first will be, A Game written by Dennis E. Noble. A Game is an absurd theatre piece that follows a college professor and three volunteers through an experiment. The four-member cast performed against six other schools on January 21, at the VHSL one-act competition representing Osbourn. They placed second and are moving forward to regionals. It is directed by theatre teacher Mr. Kite and has a one-man tech crew of Alberto Hurtado.  Since the competition, cast members have taken the feedback they received and shaped the play into something new.
The second play is Removing the Glove written by Clarence Coo and performed by the advanced theatre class. It is an allegorical comedy centering around a boy named Will who struggles to come out about his left-handedness due to the fact that he lives in an environment that thinks of it as morally wrong. Students have dedicated their class time to this play for over 2 months. Everyone in the class was required to participate, which meant even those who are less inclined to be on stage had to get out of their comfort zones.
"My students have worked very hard to overcome obstacles, insecurities, and their own fears to become better artists and people. This gives them the opportunity to show that. Some actors have struggled to believe they are as good as others or think that they will let people down. Throughout this process they have been able to find confidence in themselves and their art," said Mr. Kite.
Everyone involved in this process has worked extremely hard, putting in a lot of time and effort to make an enjoyable show. So, come join us this Thursday for a fun night of entertainment.
View Comments (4)
About the Contributor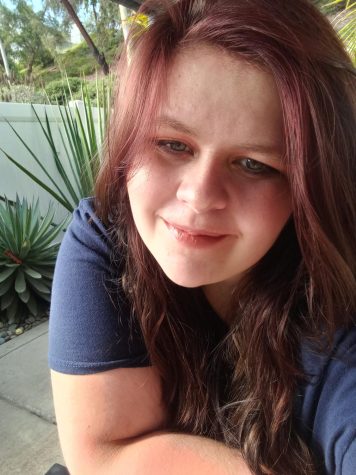 Jillian Sorrell, Staff Journalist
My name is Jillian and I am a senior. I hope to give voices to people who feel like nobody listens. I want to use the power of my words to bring awareness...