Bringing Back The Lounge
In 2018, The Lounge was a fun place to watch your classmates perform their hidden talents after school. The Lounge was a mix of a talent show and an open mic. Students had to audition in order to perform to make sure it was all school appropriate and well-practiced. In The Lounge, you would often see performances of poetry, rapping, singing, and dancing. Participants would perform around 5:30 so the teachers and student volunteers had time to set up. They would make it a comfy environment by adding couches, rugs, and even coffee and hot cocoa!
"It had a coffee shop vibe – kind of like an informal talent show. There were tables and couches we put in the Commons, and people ate snacks and performed," explained English teacher Ms. Reece.
"The Lounge was an evening event where students came back to school to perform in a more intimate, smaller setting. The location was the Fine Arts Commons. They would add lamps, couches, and cozy chairs to make it feel like a coffee shop. They also sold coffee, hot cocoa, and snacks. People could perform rap, read poetry, sing, dance or express themselves in any way possible. It was a safe environment," added guitar teacher Mrs. Rubach.
Bringing back the lounge would give opportunities for our scholars to become more social with their classmates again since the Covid-19 shutdown made them become less social. Having this event at OHS would make our students see how talented people in our school really are. If OHS were to bring back The Lounge it would be a lot of work. We would need to find teachers and students that are willing to stay committed to making it happen.
"We would need interested students and a teacher to sponsor it," said Ms. Reece.
We have to meet the expectation of not just our teachers to bring this back, but the students. The Lounge needs to be everything the students will expect, so we will have to make sure our current students will audition and make The Lounge become a real thing.
"I feel that it is a good idea to bring back The Lounge, it seems like a fun place and I think it can bring more people together, as well as bring recognition to people with amazing talents," freshman Ayaa Mohamed said.
"Some things I would like to see is the inclusion of food. I love food. Also, people socializing. Seeing everyone distancing from each other the whole night is no fun like that's what we came for. Strong organization is important too so things don't get out of hand," said sophomore Cindy Umana.
"I feel like bringing it back The Lounge would be a nice idea. The school needs to have a nice event for people to join," said sophomore Justin Bonila.
There are many positive benefits of bringing back The Lounge. With support from our teachers, staff, and scholars, we could make OHS better and more of a social place.
Would you like to see the return of The Lounge? Tell us why in the comments!
View Comments (7)
About the Writers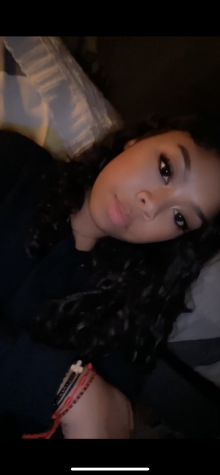 Mikaya Trammell, Staff Journalist
I'm Mikaya! I am a sophomore. This year I hope to write about how the students feel about what goes on around the school.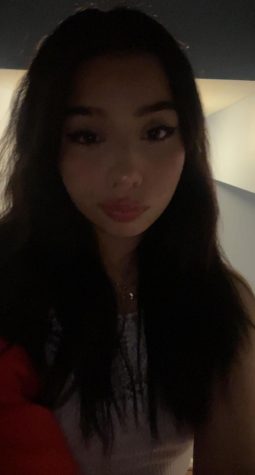 Jocelyn Cruz, Staff Journalist
My name is Jocelyn Cruz, I'm a sophomore. This school year I hope to write about students' thoughts on school trends and problems they struggle with.