OHS Needs a Dance Team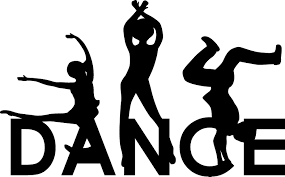 Dance is a sport that requires strength, flexibility, and focus. In recent years at OHS, we haven't had a dance team. Dance is a very competitive sport and many students would be interested in participating. Dance teams typically explore many styles of dance: ballet, lyrical, jazz, hip-hop, tap, contemporary, and a lot more. Dance is also considered an art form. People love to express themselves through movement, so I think it's worth trying to have a dance team here at OHS.
The first real question to answer is, "Why should we have a dance team here at OHS?"
"I think there should be a dance team because there are lots of people that want to do dance, but they can't because either it's too expensive or they don't have a ride to take them," said Paola Almazan. 
"I think there should be a dance team because many kids enjoy dance and would rather do dance than other sports," said Ariana Corea. Making up choreography and sharing ideas to create a dance routine can bring out creativity and teamwork to make a crowd go "wow."
The next question that needs to be asked is "What kinds of dances should the dance team do?"
"They could make up dances for the school events, like how the K-pop group does or the cheerleaders do," said Almazan.
"I think it really depends on who joins,  because different cultures have many different types of dance styles, so it all really depends. But I still think we should have a little bit of everything except like fancy dancing (like ballet, gymnastics, floor dancing)  because it should be accessible to anyone at Osbourn," explained Tiffany Garcia.
There are many different cultures here at Osbourn and a lot of them have lots of different kinds of dances. We could incorporate those cultural dances into the routines we come up with. Another question to ask is what kinds of dances would people enjoy watching?
"I think the types of dances people would enjoy are jazz, hip hop, and tap," said Almazan.  Hip-hop is definitely one of the most popular kinds of dance out there, as well as step dance. The best way to describe hip-hop is a more professional take on TikTok dances. Step dance is where you can make music through dance, which is super cool. Jazz and tap are also popular.
One thing that would make a dance team possible is if OHS could find a teacher or someone local that would help out.
"We don't know of any teachers yet who would be able to help," stated Garcia.  "But we are definitely looking!"
Would you join a dance team if we had one here? Tell us in the comments! Maybe we can make it happen!
View Comments (7)
About the Contributor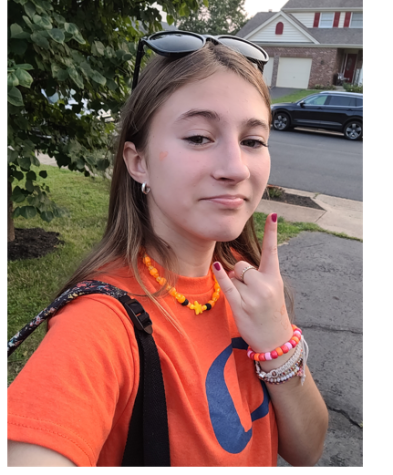 Rose McCusker, Staff Journalist
Hi my name is Rose McCusker and I'm a 9th grader at OHS. The topics I want to write about are sports, style, and much more. I hope to become a better writer...