What OHS Athletes Eat For Good Nutrition and Energy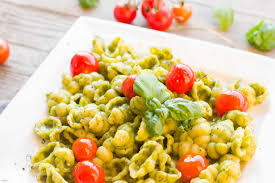 As a teenage athlete, it is really important to stay healthy and eat properly to stay active and fit. Eating right consistently is really important so that young athletes are well-nourished.
Young athletes eat right to keep their bodies energized during the day and for sporting events.
"I have a smoothie with protein powder every morning to help get protein in my diet and I try to have pasta or some sort of noodles as a source of energy," said freshman Owen Peltier.
"Before games or practices, I like to hydrate up to avoid cramps. I also like to eat foods with carbs beforehand and avoid foods with high fats since they make me feel odd," said football player Brain Lemus.
"We had to have lots of water and electrolytes especially if it was a long hot band practice. Salty snacks were also something we had to also make sure we ate. Overall making sure we stayed hydrated and ate enough food to keep us sustained," said freshman Fanny Ferrunfino.
In addition to adding in nutritious foods, some athletes also try to avoid certain foods during the season, or right before games.
"Bad eating habits will contain a lot of sugar and processed foods. You will feel bloated, gain unnecessary weight, and will feel sluggish during sports. A healthy diet will have you feeling comfortable and energized for your sport. You will have a leaner build which will help you increase athleticism and decrease fatigue," said Fitzgerald Elementary School P.E. teacher Anthony Valenti.
"You don't have as much energy after eating unhealthy foods since you didn't fuel yourself correctly," said freshman Jack Woda.
The easiest way to get focused on good nutrition is to be consistent and create healthy habits.
"To keep a healthy eating habit, people can come up with lists of healthy foods to make that keep them healthy," said freshman Josh Weppner.
View Comments (9)
About the Contributor

Ethan Hudson, Staff Journalist
Hi my name is Ethan Hudson and I am a freshman here at Osbourn.  I would like to write about sports and athletes in the world.