2022 Homecoming: What Were Best Places to Shop for HOCO Looks?
Homecoming is something everyone at Osbourn is talking about; it is an important event that celebrates the return of previous students and welcomes new ones. Homecoming attendees dressed in their best to celebrate this annual event.
Many people purchased new clothes for this year's homecoming, and a popular place this year to go for apparel was Windsor. Windsor is a formal clothing and apparel store for dresses, suits, and more. 
"I got [two dresses]. One was from Lucy in the Sky, and one was from Windsor in Potomac Mills," said senior Maddie Henderson.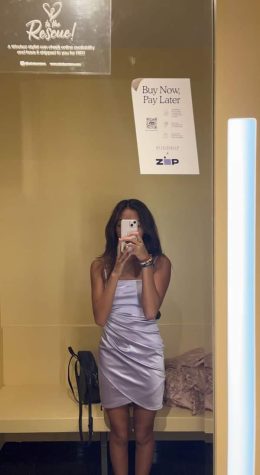 "I went shopping at Fair Oaks mall. I got my dress at a store called Windsor. I recommend it. It has so many dresses and outfits: long, short.  I got my shoes at DSW. They're black with little rhinestones on them," said freshman Ella Quinio.

"I got my dress from Windsor in Potomac Mills," said freshman Kiara Picardo.
"I went shopping at Windsor. My heels are from the Manassas Mall," said junior Jessica Ramos.
With Prom shopping on the horizon, maybe next time you need to look for something fancy to wear, you might want to visit the local Windsor!

Hope you had a wonderful 2022 homecoming, Eagles!
Leave a Comment