30 Things to do This Summer Instead of Scrolling TikTok
Most of us find ourselves lost with the sudden increase in free time we get in the summer compared to the school year. Personally, in summer we find ourselves mindlessly scrolling through TikTok or Reels and eating only chips until dinner time. So, instead of scrolling through your phone endlessly and wasting your summer, here are 30 other things to try!
   1. Get a job
Summer is the perfect time to get a job! You have open availability, and there are more things you can go out and do with your new savings. Some popular summer jobs are lifeguards, ice cream stands (like Nathans), camp counselors, and babysitters. Of course, there are more long-term options, like working at a restaurant or chain store. Personally, I like to work short summer jobs for a change of pace
  2. Have a picnic in your back yard
Having a picnic could include desserts or actual food. You could make a butter board, charcuterie board, or sandwiches. You could also make cakes, cookies, flan, or any other sweets you like. It could even be a date/friend date!
   3. Spa day at home
Having an at-home spa day could include things like painting your nails, doing face masks, doing skin care, styling your hair, and other relaxing activities like baths. Spa days are good for cleansing yourself of the stress from school and getting ready for summertime.
    4. Go shopping
Personally, I believe there is no better therapy than retail therapy. Going to the mall/Target is one of my favorite summer activities. You can even spend the money from your new job (😏). With places like the mall, you can do multiple different activities in one day. For example, you could go do an activity (like painting or shopping), then go to eat and get coffee or dessert (boba!!). Another idea is to go shopping for a summer wardrobe, accessories, or shoes. You could also hit the thrift stores for a budget-friendly alternative.
    5. Learn a new hobby
If you have a lot of time to spend during the summer, I seriously recommend learning something new. You could try baking, sewing, drawing, or you can even learn a new instrument. You could also try things like bracelet making and origami. You could learn through YouTube videos (some people make playlists!). You could also use a program like Skillshare.
   6. Join a summer program
If you play an instrument like flute, drums, or guitar, marching band at OHS is a great summer activity. If you don't play, you could join a summer camp or program, like a coding camp or youth orchestra. They have summer programs for almost every single interest.
   7. Try new recipes
I feel like each summer brings new popular recipes; last year brought the Gigi Hadid pasta. Instead of eating cereal or half-cooked ramen, you could try eating food recipes from websites like Tasty, or YouTube channels. I also love to try and re-create foods from my favorite restaurants, like the Frontega Chicken sandwich from Panera.
   8. Have a movie/TV show binge
With so many streaming services, you're bound to find movies/shows that interest you. Personally, I love to binge-watch shows like Bridgerton and Gilmore Girls, and movies like the Twilight Saga. I also love to watch nostalgic movies like Shrek and Finding Nemo. A plus about binge-watching is it's time-consuming, and can be done with other people, like family and friends.
   9. Start a garden
Even if you don't have a backyard, you can plant things inside your home. Start out with herbs like basil and rosemary. You can also try flowers, strawberries, and vegetables like cucumber and tomato. Having a garden will give you something to take care of, as well as creating food you grew yourself. It's like an infinite food hack.
   10. Spend time outside
You can go on a walk or a hike. Even if it's just sitting on your porch, spending time outside can help your mental and physical well-being. Getting sunlight will also help you de-stress and take your mind off of anything consuming it.
   11. Plan a gathering with friends or family
Summer can get boring and you may feel lonely at times. Spending time with family and friends might be the solution to your problem. You could do any activity on your own, but sharing that moment with others makes it way more fun. You could do any of the things we have mentioned on this list, or you could simply hang out at one of your houses or favorite parks.
   12. Make stuff out of clay or paper mache
For the rainy days of summer sculpting with clay or paper mache is a great option. The great thing about sculpting is you can do errands at the same time. The drying process can take a very long time which also makes it time-consuming. It can take multiple days to finish one project which means you may have plans for the whole week. You can do just about anything when sculpting. You can sculpt while watching movies, shows, or YouTube. It's especially fun to do while listening to your favorite playlist. 
   13. Practice your instrument
Osbourn has many options when it comes to the fine arts. This includes orchestra, band, and guitar. These instruments take a lot of effort to get good at. That is why you should practice. You have the whole summer, and that could get boring sometimes. You could take the time to do something productive that will help you especially if you are taking a class. 
   14. Build a fairy garden
Building a fairy garden is a project that takes time and effort to make. Maintaining a fairy garden could take some time, and you could change it up when you would like. There are plenty of tutorials on how to make one on YouTube. You can even take it one step further and use real moss and flowers.
   15. Get a kiddie pool 
There are many things you can do with a kiddie pool. One example is to transform it into a sandbox, so you can feel like you're at the beach.  
   16. Water balloon/ toy water gun fight
A favorite of mine is definitely a water balloon fight! The summer gets really hot and it's always refreshing to get a little splash of water on you during the excruciating weather. Having water balloon fights is always a fun thing to do especially with a group of friends! You can also put your own little twist on them.
   17. Go to Old Town/Farmers Market
The farmers market happens every weekend in Old Town. It stretches all the way from the street to the pavilion. It's not only things like vegetables, you can also find baked goods and clothes/jewelry. Sometimes you can get things for free as well! Going will also support local farmers and businesses. 
   18. Try new foods/restaurants
Manassas may seem small sometimes, but one thing it will never run out of is restaurants. There are many different types to try, like fast food, taquerias, and cuisines like Greek, Middle Eastern, and more. 
   19. Give your Instagram a theme/re-do it
Instead of scrolling through Instagram, try changing how your profile looks. Edit your profile picture, bio, and add more posts to give it the look you want to achieve. Add pictures from your summer or do a look-back from the school year.
   20. Learn to dance (Hip-Hop, K-pop, Ballet)
You can try styles like hip-hop, K-pop, ballet, and more. Just Dance is also fun to do, especially if you are bored. Another option is learning on YouTube with channels like The Fitness Marshal.
   21. Make stickers (DIY)
To make stickers you need to print out a picture or draw one, and tape. Place tape on parchment paper sticky side down, then add the picture to the top. After, place another piece of tape sticky side up onto the picture. Then just cut around the shape!
   22. Start a journal 
I'm sure you've seen those cute journals all over Pinterest. You can start a journal to diary, meal plan, make to-do lists, or really anything you can think of. Almost every store will carry a journal in whatever style you would like. 
   23. Have a photoshoot with friends
This would be a great idea if you have a Polaroid. If you don't, any phone camera works great as well! You can make props out of cardboard or you can find a pretty location like a park. You could also edit them! 
   24. Have a lake day
If you want to be in the water but don't want to get into a public pool, lakes are a close-by alternative here's a list of 10 lakes near Manassas.
   25. Go swimming
As mentioned before, you can go to the lakes. You could also try pools (there are around 5 near our area), or you could travel to a place like Virginia Beach. If you want to stay home, you can try a kiddie pool or sprinklers. It sounds silly but playing in a kiddie pool with little siblings, friends, or even by yourself, is actually really fun.
   26. Try a sport
Trying a new sport is another amazing option to try in any of your free time. I remember trying volleyball two summers ago, and I ended up sticking with it through high school! It's a good way to keep active. Also trying a sport you think you could never do would be so cool, mastering it and being able to tell your friends that you tried a sport you never thought you could play!
   27. Read books
During the summer it's hard trying to find something productive to do, but reading books is always an amazing option especially when you're at the pool, park, or even at home. You can look online for good book recommendations, and you can look up books in your favorite genre. 
   28. Edit goofy pics of your friends
PicsArt is a good app to do this with! You can make your friends into a Kardashian or a furry. You can also make good edits, like the kinds you would see on your insta feed. 
   29. Be a tourist in your own city
You may have lived in your own city for so long but I bet you haven't seen every part of it yet. Look online and look at some of the big spots some people like to visit near you. Go on walks on the trails or go to a new park. Maybe even a new pool or lake.
   30. Volunteer (community service hours!) 
There are many options on this list, but the one we find most important is to volunteer. Places like Volunteer Prince William let volunteers come in for community service hours. You can also try places like the animal shelter (play with puppies!) or a local non-profit. There are also opportunities at the school, like helping with the marching band camp.
We hope this list helps you in making the most of your summer break. If you have any other ideas, share them in the comments! Happy Summer!
View Comments (2)
About the Contributors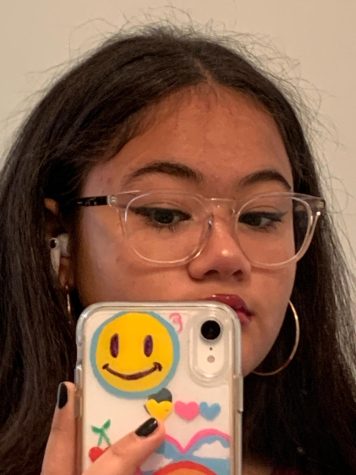 Aziza Zarrincalaki, Staff Journalist
My name is Aziza Zarrincalaki and I am in my freshman year. I enjoy makeup, scrapbooking, and playing the violin. This year I hope to cover topics about...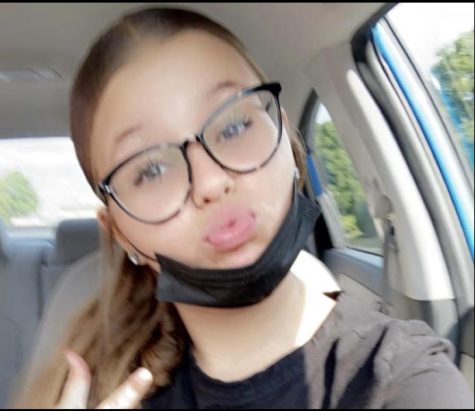 Yessica Corrales, Staff Journalist
Hi, I am Yessica Corrales. I am in the 9th grade. I play on the freshman volleyball team. I would like to write about sports and music.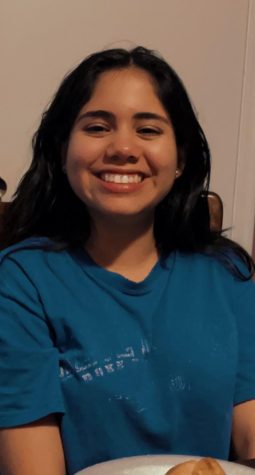 Alejandra Chavarria-Rea, Staff Journalist
Hi, I'm Alejandra and I'm a freshman at Osbourn. I would like to write articles about peoples opinions on recent topics. I am also interested in writing...