Top 10 Experiences That You Should Not Miss At Kings Dominion
1. RIDE: The Flight of Fear
The Flight of Fear is something surprising. The ride is themed around the discovery of aliens by the Bureau of  Paranormal Activity and does not disappoint. When you arrive at the roller coaster, you are welcomed by a large building that looks similar to an aircraft hangar, but inside is something different. Upon entering, you will see a UFO surrounded by people wearing torn hazmat suits in horrible conditions, leading you to wonder what caused this. When the ride begins you are accelerated at astonishing speeds claiming zero to 54 miles per hour in just four seconds which continues as you are whipped around in the dark, eventually reaching the end.
2. RIDE: The Twisted Timbers
The Twisted Timbers is themed around a destroyed candy apple warehouse and a roller coaster made out of steel and wood. This gives riders a one-of-a-kind experience. Starting at a 109-foot-tall drop the ride takes you on a jolting adventure at speeds of 54 miles per hour. You'll experience lots of turns and twists with a soaring of over 20 airtime hills. To be said, Twister Timbers was originally opened as the "Hurler" back in 1994 but was then closed in 2015. The Hurler then reemerged on March 24th, 2018, being ranked 3rd among new rides.
3. RIDE: The Reptilian
The Reptilian has a gimmick that no other ride has, it has no track. Well, it doesn't have a set track, the ride lets you slip and slide and doesn't have a set path. This ride is great for two people, specifically couples, as the seating arrangement allows for one person to sit in the other's lap. During the ride, you spin around in a funnel-like way that leaves you with a spine-tingling sensation as you get off.  This ride isn't as fast as others which is great for just after lunch or a snack you might have just eaten.
4. RIDE: The White Water Canyon
If you are riding with friends or family, the White Water Canyon is ideal. This trip comprises a family-sized raft with six seats that are arranged in a circle. Once aboard, you'll go on a 1,800-foot voyage that's full of waves, currents, rapids, dizziness, and other feelings of thrills and chills. While riding you bounce around on the sides of the rides and other rafts, adding a bit of surprise and jolts of fun. You are then left with a rush of adrenaline and satisfaction. To be left arriving at a cascading waterfall. But be aware that you'll get soaked from this ride, so hopefully you packed an extra set of clothes. 
5. RIDE: The Tumbili
The Tumbili is one of the newer rides at Kings Dominion and is the first-ever 4D roller coaster ride in Virginia. 8 people can ride at a time and is great for large groups. You begin with a 112-foot climb that puts you above the whole park. From this vantage point, you can see the surrounding forest, the Eiffel Tower, and other tall rides. This is cut short as you are spun around, hung from above, and regret the extra fries you ordered from a nearby eatery. This ride is not for those with weak stomachs, we recommend you ride this before eating any food. 
6. ATTRACTION: The Climb the Eiffel Tower
Although it isn't a roller coaster, the Eiffel Tower is an amazing landmark to visit and climb at Kings Dominion. The tower is an astonishing 315 feet tall making it one of the tallest structures in the area, a third of the height of the original in Paris, France. It's seated right in the middle of the park which is great to scout out your next ride or just take in the view.
7. ATTRACTION: The Cabanas
If you make a stop at Soak City (the water park at Kings Dominion) be sure to rent a cabana. There are 5 different cabanas to choose from, but by far the best for most groups is the Coconut Shores VIP Cabana. This cabana provides room for 8 people and includes 8 bottles of premium water, sunscreen for the entire group, 4 towels, a patio table with lounge chairs, and a television. In the cabana, you can also order food and drinks to be delivered to you. You can also pick from almost every eatery that the park offers, leaving everyone feeling full. 
8. ATTRACTION: The Flying Eagle
The Flying Eagle is a great three-minute attraction to go on for people who enjoy less intense rides. At first glance, you will see eagle carts hanging up that can carry two people. Once aboard the attraction would start spinning at high speeds rising off of the ground! You then can control and operate the eagle yourself as if you are the eagle, by moving the eagle's head/wing right and left you can decide if you want to soar high or low.  
9. FOOD: The Pizza Paradise
An amazing place to stop for pizza is Pizza Paradise! Located in Soak City and Coconut Shores, they offer four different types of flatbread pizzas. This includes traditional cheese and pepperoni classics, Hawaiian bacon, or their Executive Chef's signature Adobo Chicken Flatbread. Although all of the options are great, we enjoyed Adobo Chicken Flatbread the most. The chicken was cooked to perfection and went amazing with cheese and tomato sauce. These pizza flatbreads are perfect for sharing with friends or family since they come perfectly portioned. This eatery is also included in the different dining plans, offering free pizza and sides!
10. FOOD: The Chicken Shack 
While at Kings Dominions you might get hungry. The Chicken Shack is a good place to stop by for a bite. The Chicken Shack consists of many options like tenders, chicken sandwiches, chicken wraps, fries, and more! This is also a good place to eat if you are very hungry because their portions are big.  If you have purchased dining plans, you will have the option of free refills every 15 minutes. Not only that, you can choose from their selection of bottled drinks that include, Vitamin Water, Coca-Cola, and more!
View Comments (5)
About the Contributors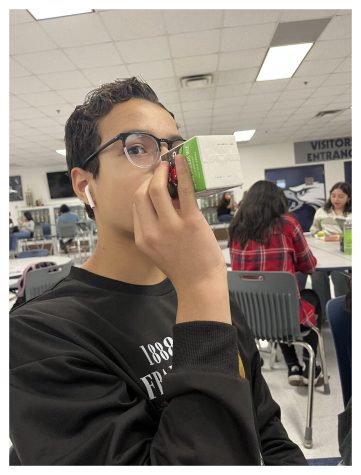 Rome John C. Henriques, Staff Journalist
Hi I'm Rome John and part of the OHS journalism team, and I'm excited to be writing about sports and current events!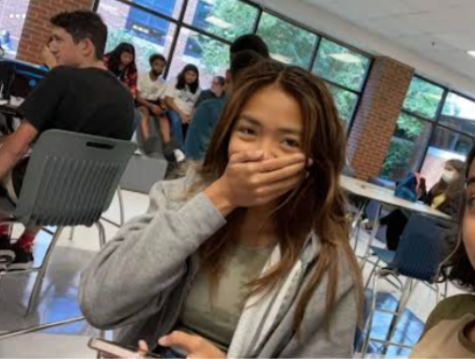 Kiara Camille Picardo, Staff Journalist
My name is Kiara, I'm a freshman at OHS. I'd like to write articles on sports and current events.