Exploring A Tourist's Guide to Love
A Tourist's Guide to Love started airing on April 21, 2023, and it was added to Netflix. Top critic Courtney Howard from Variety wrote of the film, which has a 70% Rotten Tomatoes rating, "Funny, poignant and simultaneously progressive and regressive, it may not add up to five-star escapism, but it's a jovial jaunt worth taking."
This romantic comedy delves deeply into Vietnam's culture and beauty, which are occasionally underrepresented, but during the first 20 minutes, I found the language between the characters to be corny and the acting unnatural.
Amanda, the main character, believes she is getting married to her boyfriend of five years. He called her during her shift to tell her to leave early, and Amanda's boss also believes that he is ready to pop the question. With much anticipation, Amanda arrives home early, but tragically, she ends up breaking up with her now ex, who is relocating to Ohio. She is given the chance to travel to Vietnam on a secret job assignment in order to learn more about a tour company that her employer's company is buying while also touring the country with her tour guide, Sinh.
After traveling Vietnam, Amanda's ex-boyfriend shows up out of nowhere and congratulates her when the tour company is sold. This was one drawback of the film.
I think the writers thought they had to have him appear there so the story could advance to the finale, where Sinh and Amanda encounter difficulties. In the end, they reconcile, Sinh keeps working as the company's tour guide, and everything turns out well.
After watching this movie, I believe it's not a very horrible film, but I thought the plot might have been handled better since the only aspect of this film that I enjoyed was its setting.
Leave a Comment
About the Contributor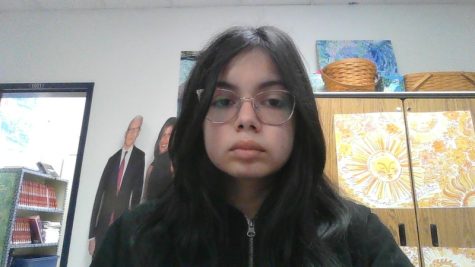 Kristen Alvarez Castro, Staff Journalist
Hey guys, my name is Kristen and I'm in 9th grade. I lived in Manassas my whole life and hope to travel somewhere exciting like Italy someday. I spend...