Girls Soccer Finally in Play (Updated)
Spring is finally here, which means soccer season is finally in play! It's already been over half the season and the team has made wonderful improvements, thanks to their amazing coaches Mr. and Mrs. Zenewicz and Mr. Guzman. They practice every day after school from 4-5:30. Tryouts were said to be fun and stressful. Some students that haven't touched nor kicked a ball before went to conditionings and improved lots for tryouts. Almost everyone who participated was nervous and scared that they wouldn't make it. But in the end, they did amazing but it's never wrong to improve and get better. They all strive to improve in everything they can do.
"I was super excited, I've moved so much that I wasn't able to try out for teams because what's the point if I'm moving? But I tried out this year and I was excited. When I made it I was like 'let's go!'" said Michelle Quant. "I thought I wasn't going to make it even though I've been playing for a long time," added the center-back.
"I was very very happy because I didn't make it last year so it shows that I've improved a little," said Mikaya Trammell, one of our defenders.
The girls' soccer team does their very best when they go to practice. A lot of the students on the team say how being in soccer impacts and helps them in different ways. For some it calms them, some find it as an escape from reality, and others find it nothing but fun, and those that want to become something in the future from soccer.
"It keeps me going. It keeps my grades up and helps me stay up in school," chimed in by one of our center midfielders, Janisha Minas.
"It keeps me busy, something I can look forward to," explained Cindy Segovia. "It's something I become really passionate about," mentioned the forward positioned player.
Although the sport can be stressful, that doesn't stop the team from being very kind to one another. They try to become good teammates with one another to create a good teamship. They want to improve in communication to be better at the game. Soccer isn't a sport of one individual, but a whole team. With communication, the team becomes stronger as one.
"As a team, I hope we improve on being an actual team," Trammell added. "Being more together, having more of a bond and just knowing every time we have a game, we are putting our best and doing our best since we trust each other enough to know."
There are important qualities in being a successful soccer player. to be a team player you have to have a good mindset. It's important because as a team player, you can see how to make the team work. How to not be uncomfortable, and how to motivate each other before a game.
"An important quality to being a successful soccer player is a lot of patience. I feel like if you don't have patience you will end up making bad decisions," Segovia pointed out. "Putting in hard work is also important it shows that you are committed to what you do and not slacking off."
As of right now, our overall records are 0-6 for varsity and 1-5 for junior varsity.
For the first varsity home game on March 15th, our girls lost 1-0 against Freedom High School.
For the first away game on March 21st, our varsity girls lost 11-0 against John Champe High School.
For another away game on March 24th for varsity, our girls lost 8-0 against Freedom High School (South Riding).
In another home game on March 28th, our girls lost 8-0 against Gainesville High School.
Another away game that happened on March 30th, they lost 9-0 against Patriot High School.
Last but not least, another loss against Battlefield High School on April 14th, with the score of 9-0.
With Junior Varsity, for their first away game on March 24th, our girls lost 8-0 against Freedom High School (South Riding).
For their first home game on March 28th, they lost 4-0 to Gainesville High School.
Another loss for an away game on March 30th, with the score of 1-0 against Patriot High School.
But for their second home game on April 12th, our girls won 6-0 against Unity Reed High School.
"I was so happy when we did win. It felt amazing to actually work as a team and the communication was there. I hope that there are more moments like this" said Kimberlyn Sosa Lopez, one of our right-backs.
Next, on April 14th that was an away game, a loss against Battlefield High School, with a score of 8-0.
For another home game on April 18th, a tie against Osbourn Park High School, with a score of 2-2.
It's good for a player to want to improve. Everyone thinks about improving in everything. To be better than they were a month ago or even yesterday. It's important to challenge yourself and see where your limit is. These girls improve more and more every day. And it is amazing how just at the beginning of the season, some didn't know how to kick a ball. But even though they are improving individually, they are improving as a team together. And that's what soccer is about. Being a team.
On May 2nd, JV and Varsity lost against Patriot High School; 4-1 & 9-0.
"I wasn't very happy with the score because when we first played against them, we lost 1-0," explained Kimberlyn Sosa Lopez, "I feel like we played hard and tried hard enough. I also feel like we could've done a lot better with our stamina and strategies on the field." added in the defender.
"Patriot is a good team," started Jacqueline Dominquez, "We did try to keep a good attitude but I feel like we got it next time." continued the midfielder.
Now on May 5th, our girls will play against Unity Reed High School, let's wish them the best of luck!
"We have this match in the bag," said Natalie Sandoval Varela with a big smile, "Unity hasn't been so active lately, but we have." added the forward player.
View Comments (2)
About the Contributors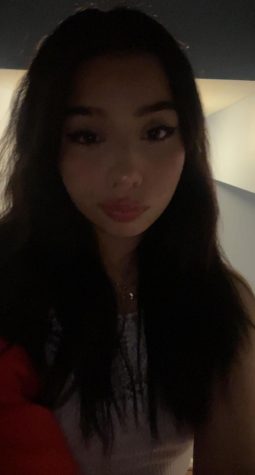 Jocelyn Cruz, Staff Journalist
My name is Jocelyn Cruz, I'm a sophomore. This school year I hope to write about students' thoughts on school trends and problems they struggle with.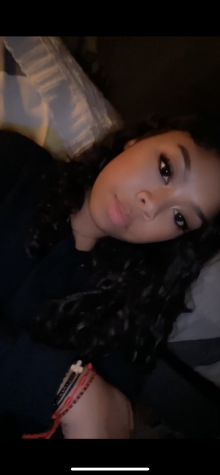 Mikaya Trammell, Staff Journalist
I'm Mikaya! I am a sophomore. This year I hope to write about how the students feel about what goes on around the school.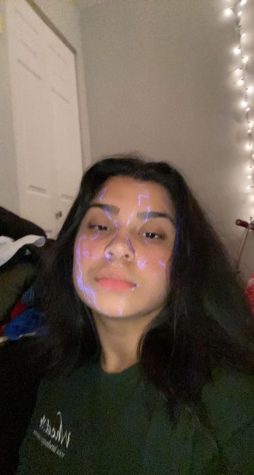 Mackenzie Ferman, Staff Journalist
Hey,  I am a junior this year at Osbourn and I plan on becoming a better writer by writing articles on really anything besides sports since that's not...