Virginia Honor Band Plays Their Way To Superiors
The Osbourn High School band program was just named Virginia Honor Band due to getting superiors at their assessments. This all happened because of the hard work and dedication that was put in by the students and their director, Mr. Wassum. 
"I am very proud of the Symphonic Band getting a superior, and I feel like they certainly earned it. I am proud that my students were doing a lot of individual practice on their assessment music, and that a lot of them have learned how putting in that time benefits the whole ensemble," said band director Mr. Wassum.
Now that assessment season is over, they prepared for their spring concert which was on April 25th, that will not involve stress-filled assessment jitters. The band performed the following pieces, Game of Thrones, Obi-Wan, and Spiderman No-Way Home. 
 "I'm excited to perform the piece Game of Thrones, especially the part called  "The Winds of Winter" because it is going to sound amazing with the effort being put in," said saxophonist Citlalli Loreto Orozco.
The students were very excited to perform and demonstrate their skills at the spring concert.
I'm most excited about the atmosphere that's going to come from the audience at this upcoming concert. I feel like our pieces are more well-known and can be distinguished by many so I'm looking forward to seeing everyone's reaction," said flutist Sophia Ibanez.
After the spring concert, the All City concert follows. This will let the younger students get to know what they will be doing as they progress in the band program throughout their school experience. Students often have different reasons why they decided to do band, and what inspired them. 
"When I was a kid I always looked up to musicians, and that's what inspired me to join band," said baritone Erick Hurtado.
While students are performing, and showcasing their hard work numerous feelings arise before their performance.  This does not stop them from proudly showcasing the work and effort that gets put into these concerts. 
"On stage I feel very nervous because I want to perform to the best of my abilities and make people proud," said percussionist Lua Neiss. 
In spite of students playing their instrument since intermediate or middle school, nerves still happen, but the students enjoy their performances. Many students developed the enjoyment of playing thanks to friends and even at the All City concert. 
"My neighbor Alan inspired me at the concert because he was really good at trumpet and I wanted to sound and perform like him," said Loreto Orozco.
The music and arts programs came back together bigger than before after the pandemic, with everyone adjusting back into hard-level pieces. They performed Incantaion and Avengers for their peers and inspired younger students. This all happened on April 27th. 
"All City shows the younger band students the type of playing opportunities they have later in band," said Mr. Wassum
With the year coming to a close students and teachers often have words of advice for underclassmen and returning students. 
"I think band is a great activity because band is what I'm passionate about. I think people should try and figure out what they are passionate about, and if you're in band I think you should join marching band. Sometimes it's not for you, but I think most people don't regret joining marching band. I would definitely say whatever it is you're passionate about, stick to it," said percussionist Walter F Seaburg IV.
The band director also had words of advice for fellow students and hopes they follow them.
"I am very happy that we have gotten somewhat back on track to where we were pre-covid but not fully on the level we were pre-covid. We seem to have rebuilt the culture in the band program. I recommend everyone here at Osbourn to do something because you only get to be in high school once, and it's the last chance to have fun at this age with your friends doing something to find a passion for something. When you find an activity you like, the more important and more difficult part of it is to recognize the longer you do an activity it's going to get more difficult because the expectation goes up the longer in it. When the rubber hits the road you have to keep that in mind, you can't be thinking 'Oh it's too hard now, and it used to be fun' because you started on the freshmen team or the JV team, but now you're a sophomore, junior, or senior the expectation is higher for you. It's like every year before Covid, and every year since we got back I've picked shows that are progressively more difficult, and more challenging. The more you do it, the more it's going to get more challenging for you but you have to stick with it. Don't just check off boxes and don't jump around in four different activities in four years, find something that interests you and stick with it, and cultivate that interest. Find a passion for something, but recognize that it's not always going to be fun because it's not going to be always fun, and it's going to be work too but the more work you put in the more fun you are going to have," said Wassum. 
With the concert season being over the band is having an end-of-the-year band trip to Busch Gardens on Sunday, May 21st. Along with a banquet on Tuesday, May 23rd. After these two events, the band will perform their final performance outside of concert season,  for the seniors at the Eagle Bank Arena in Fairfax, Va on May 26th. With these final events, the 2022-2023 band season is over!
View Comments (2)
About the Contributors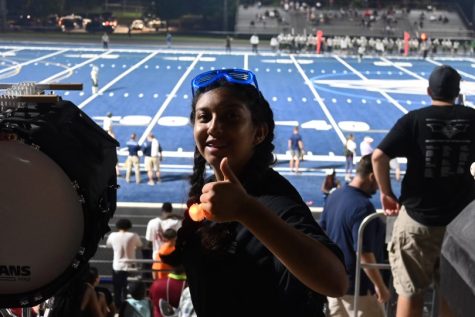 Heyle Cortez, Staff Journalist
Hi my name is Heyle Cortez, I'm a freshman here at OHS. I am looking forward to writing articles about TV and sports.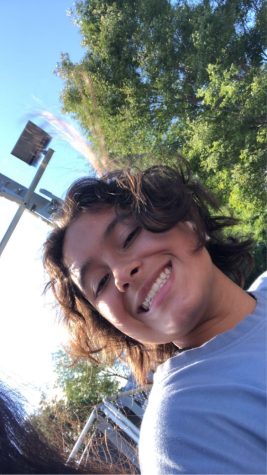 Fanny Ferrufino, Staff Journalist
Hi I'm Fanny Ferrufino and I'm a freshman here at Osbourn. I would like to write articles about people's thoughts on school topics, suggestions they would...