Osbourn Welcomes Back All The LOVE For Girls Tennis (Updated)
The Osbourn girls tennis team has grown significantly in the past few years and gained both new and experienced players. This year, the lineup consists of a highly motivated group of students who are determined to do their best despite the team's rough start to the season.
With a lot of fresh faces on the courts, using this season as an opportunity for the team to gain a better understanding of the sport and improve their skill will help benefit them in years to come.
"I started playing tennis this year and was scared of what was waiting for me in the future. I didn't know how I was going to fit in, but the minute I stepped foot on the court, I felt so welcome. With the help of Coach Fee and all the girls, they have helped me get a little better each day," said junior, Ashlee Suchite Choy. 
Not only does the team have many fresh faces, but the team also has a new coach this year! Ms. Fee, a teacher at Metz Middle School, has been chosen for the position. She will be taking the place of previous coach, Mr. Detwiler, who had been active in coaching and assisting coaching since 2017. Coach Fee has been playing tennis on and off since she was 5 years old. 
"I played competitively before high school but chickened out about trying out for my school's team. My high school had a very competitive tennis program with many of the students going on to get tennis scholarships at top tennis schools. I got so nervous about looking silly I wouldn't even try out," explained Coach Fee. "That is a regret I have from high school. I wish I had gotten outside of my head and given it a try. I wouldn't have been the best, but I probably would have had a great time playing with friends. That background is part of why I wanted to coach this year," she added. 
In total, there are 18 players consisting of 4 freshmen, sophomores, and seniors, then 6 juniors. The team captain, who was collectively chosen by the rest of the team, is senior Grace Jarrett. She has previously played on the Osbourn team her junior and now senior year, currently ranked at the number one spot. 
The girls tennis team is also lucky enough to have its own manager, Lua Neis, a junior at Osbourn High School. Lua can be found at every practice and game helping the team with numerous tasks; from working the ball machine at practice to supplying much-needed pep talks before games. 
"I was excited to learn more about the sport and be a part of a team that allows me to meet new people as well as gain leadership skills," said Neis. 
Although the team does not have any wins under their belt so far this year, with an overall record of 0-7, in one of the more recent games, against Potomac High School, two of the players won their matches overall. 
"We are a team and a program starting off at square 1. The girls give it their all every match and we are starting to win more and more games. The impressive thing is our team is holding their own and coming back with competitive ground play against some very impressive teams," said Fee.
Even though the girls tennis team has a long way to go, the bonding within makes up for it all, and to many that is what matters most.
"I feel that a successful or powerful team depends on how you get along with your teammates. Also, I think you would know if it's a good team if you can comfortably communicate and work with them," expressed freshmen player, Akessa Avila. 
The team's first match was won by junior Citlalli Loreto Orozco on Wednesday, March 29. She was up against Potomac High School and won 8-1!
And although the season still has its losses, the main goal in Coach Fee's techniques this year is to include everyone in games to give them experience.
"Tennis matches are based off of team rankings so making sure our ranking is competitive with the other teams is important, but I also want to prioritize making sure every player has a chance to play in a competitive match," explained Fee.
As the season wraps up its last few games, most of them being home, they are going up against teams for a second time. One of the most recent games was against Osbourn Park, John Champe, and Freedom (South Riding) all with a 0-7 loss. Despite the overall record, there is more to it with tennis.
In the Freedom (South Riding) game Junior Ibtesam Bakhat won 3 sets in her single, senior Annie Facemire with 1 set, and freshman player Akessa Avila with 1 out of 8 sets too. Avila also reached duece in many of her other sets. Players Gabri Garcia-Poindexter and Alesia Eiland (both juniors) had great volleys as well.
"They underestimated the skill that we actually have. Underestimation is an advantage," explained Fee after the game.
Stay tuned for additional updates as the season progresses!
A quick update on the past games for girl tennis from April 24th – May 4th.
Monday, April 24, the girls went against Patriot High School on their home courts and lost 0-7.
Thursday, April 27, both the girls and boys traveled to Unity Reed. The girls lost 0-7 with one exhibition singles game won. An exhibition game does not count towards the overall score but does however serve the purpose of demonstrating the skills of the players.
On Monday, May 1, the girls stayed home and played against a strong team of players, Battlefield High School. With an overall loss of 0-7.
The girls' last game of the season was Thursday, May 4, away at Osbourn Park. As the girls enjoyed the beautiful scenery of their courts they were sadly beaten 0-7 overall with the games ending right as the rain came in.
Overall this season may have been rough but will set the standards for next season with strength.
Leave a Comment
About the Contributors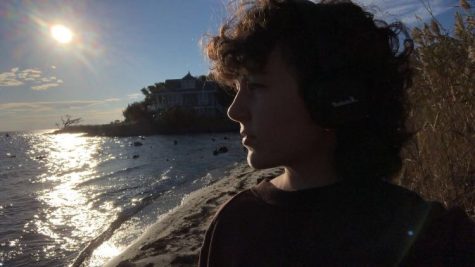 Amelia Breeden, Staff Journalist
My name is Amelia Breeden, and this year is my freshman year at Osbourn! I hope I can use my passion for writing to help create informative and appealing...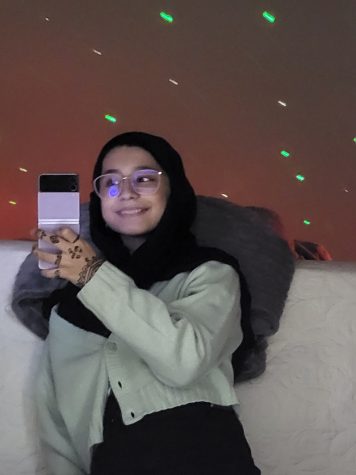 Madina Habib, Staff Journalist
Hi, I'm Madina Habib an OHS freshman (9th grade). I hope that in the future I hope to write articles on OHS students and their interests, and important...