Kung Fu Tea Brings Boba To Manassas
There is no doubt that Boba has become very popular in a short amount of time.
In case you are not aware of what Boba is; it is where you pick a drink of your choice and then add your favorite topping. The toppings include regular tapioca pearls that are sweet and chewy, popping boba that you can get in many flavors like (mango, strawberry, lychee, passion fruit, pomegranate), aloe, and many more. There are many drinks that you could order from Kung Fu Tea. The categories are classics which are real tea leaves freshly brewed, milk tea which is tea and milk powder combined. Milk strike is lactose-free milk with different flavors. Punch is a refresher drink mixed with your favorite fruits. Slush is an ice-blend smoothie mixed with any fruit or drink you want. and last but not least are espressos to get that energy flowing.
Boba originated in Taiwan and became popular among students. Kung Fu Tea is a boba cafe that is very popular here in Manassas. It's located at 10689 Sudley Manor Drive 10 Manassas VA 20109.  Although the cafe feeling of it is not really a thing anymore, it is still nice to go in and get your drink.
Its popularity happened not only from its delicious drinks but the pretty store decorations. Although when visiting Kung Fu Tea the scenery is very pretty, there isn't anywhere you can really chill and sit, which is something I think they should add. They used to have seating before Covid, but ever since then, they've taken it away.
When ordering Kung Fu Tea, you can either do a mobile order or pick it up or you can just order it in person. If you are a big fan of boba, you should definitely download the Kung Fu Tea app! I feel that the app is really useful because sometimes I'm able to get a free drink because of the points I earn each time I order on the app.
I go in person to Kung Fu Tea to get my boba. The menu is very large and has a variety of different drinks. I like to get the punches from there; which are especially good when it's hot outside, but really you could drink them on any day.
The drink I (Mikaya) got was honey lemonade with boba. The drink consists of Logan honey, which gives the drink a nice Asian twist to a typically American drink. I have also tried the strawberry lemonade; which was so good; it was just more on the sweet side. I have also tried the taro slush and it was pretty good. I do just enjoy taro in general so I don't have anything bad to say about that drink. Overall most drinks I have ever tried from Kung Fu Tea are really enjoyable.
I (Jocelyn) went to Kung Fu Tea to go get my daily boba drink. The menu has a variety of different drinks and flavors. My daily drink is always the strawberry milk slush with tapioca pearls. It's such a good everyday drink for all seasons and is so flavorful.
This Kung Fu Tea never misses with any drink. When you enter, there are these big screens and it's all about the menu and about what's new. The workers are always so polite and are easy to talk to. If I'm struggling with what to get, they are nice about it and let me take my time.
If you ever consider going to get boba, here is what we recommend: the s'mores slush with Hershey's chocolate that came out two years ago and is still popular to this day, the honey lemonade with boba, strawberry milk slush with boba, matcha with boba, milk tea with boba.
If you ever happen to go and try boba, come back to this article and let us know how you liked it in the comments!
View Comments (1)
About the Contributors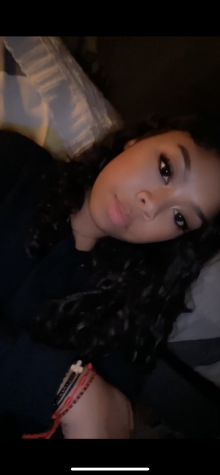 Mikaya Trammell, Staff Journalist
I'm Mikaya! I am a sophomore. This year I hope to write about how the students feel about what goes on around the school.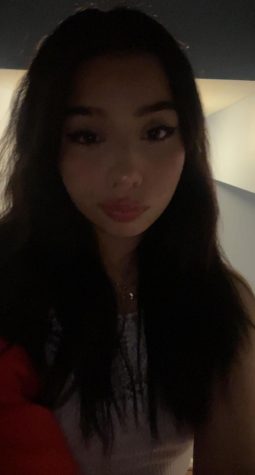 Jocelyn Cruz, Staff Journalist
My name is Jocelyn Cruz, I'm a sophomore. This school year I hope to write about students' thoughts on school trends and problems they struggle with.