Celebrate Women's HERstory In March!
It is officially March, the beginning of Women's History Month. It's purpose is to call upon Americans to recognize the influential women throughout history.  The movement had spread from what was at first "Women's History Week" which started in Santa Rosa, California, 1978 by the Education Task Force of Sonoma County. This eventually resulted in President Jimmy Carter issuing a proclamation for Women's History Week in 1980 and then, in 1987, Ronald Reagan issued the Presidential Proclamation 5619 declaring March to be women's history month.
Freshman Lizbeth Osorio Reyes looks up to Harriet Tubman. Harriet Tubman was born, 1820, into slavery and became one of the main leaders of the abolition movement. When she escaped slavery, she risked her freedom to continue to free others. 
"She escaped slavery and made 13 missions to rescue 70 slaves. She has taught me about perseverance and hope," said Reyes.
 Although not all female role models have to be historical figures, some are currently making history. Senior Natalie Shelton admires an artist named Mitski. Mitski is a Japanese-American singer and songwriter. She sings about subjects like heartbreak, being a woman, and being an Asian-American.
"She is a talented artist who expresses emotion in a poetic but relatable way. As an artist as well, I hope to achieve this same quality in my work," said Shelton.
Theatre teacher, Mr. Kite finds inspiration from artists such as Anne Bogart, Taylor Swift, and Anne Lamott. Anne Bogart is a theatre and opera director. Taylor Swift is a singer and songwriter. Anne Lamott is an author, writing teacher, and progressive political activist. She has written multiple books including Bird by Bird which is an instructional book on writing.
" These women are all skilled and revered artists that have completely revolutionized the way we think of ourselves as artists. As a theatre teacher, I create art with students on a daily basis and the skills I have learned from these women make up my own outlook on art," he said
He often refers to the skills he has learned from them in classes and he loves to share their work with his students.
Some people find inspirational women right in their own homes. Senior Jaynese Carter looks up to her sisters and her mother. 
"They taught me to not listen to anybody. To keep succeeding in life, because I'm beautiful and I can do anything I want," she said.
English teacher Mrs. Burroughs is inspired by her older sister.
"She has shown compassion to all around her. She has shown me what a good mother and friend looks like. She works hard, is dedicated, and is empathetic. I believe these skills make me a better teacher in the sense that I do my best to meet every student where they are and help them build from that to be successful," she said.
Some people look inward. Soller Ellis is focused on the history she is making through her own actions.
"I am my own female inspiration. I have overcome challenges that most people would've given up on," said the sophomore.
Everyone has the power to create growth and that is what all these women have in common. They all have made conscious decisions to make the world a better place.
So how do Osbourn students and staff show appreciation for Women's History Month? Well, starting with the Morning Show, which airs at 10:15, they will be doing a slides presentation about famous women at the beginning of each show. 
In addition, outside of the journalism room, room 1030, is a bulletin board put together by Ms. Miller and some of her students that is filled with 50 influential women. From artists to politicians, it is a beautiful display of appreciation.
There will also be a spirit week the last week of March. 
On the 27th, wear purple as it has been a symbol of the women's rights movement since the 1900s.
March 28th is thank a role model day. Whether it is someone at home or here on campus, remind the women around you of your appreciation.
March 29th is a day to dress up as a woman in history or wear a t-shirt with your favorite female character, athlete, or celebrity.
March 30th draw a picture, bring a photograph, or wear something that recognizes a woman. 
March 31st, wear a shirt that shows awareness towards social justice. 
Osbourn as a whole is working to create an environment where there is equality and celebration of all individuals. This month is a reminder for students to make the decision to do the same.
Leave a Comment
About the Contributor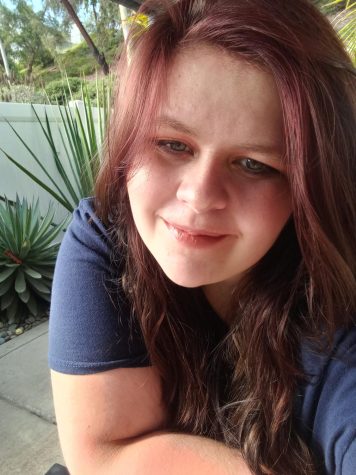 Jillian Sorrell, Staff Journalist
My name is Jillian and I am a senior. I hope to give voices to people who feel like nobody listens. I want to use the power of my words to bring awareness...