Osbourn's Spring Musical: You Have to BEE There!
This Thursday is Osbourn's Theatre Department's opening night of this year's spring musical, 25th Annual Putnam County Spelling Bee. It is a comedic show about middle schoolers facing the hardest challenge of their lives, a spelling bee. Throughout this show you grow fond of these eccentric kids and may even begin to relate to the stories which brought them to where they are. The music and lyrics were written by William Finn and the book (the interactions outside of songs) was written by Rachel Sheinkin.  
"Spelling Bee is a playful, fun, and irreverent musical. It really challenges the cast and crew to connect with their inner child. They had to let go of shame and other anxieties that keep us from performing," said director Mr. Kite.
Musicals are definitely a tough task to take on. They require a lot more work from everyone involved. 
"This show is very vocally demanding. Our student choreographers have choreographed difficult dances. Musicals are inherently complex endeavors due to their multidisciplinary nature and can be very difficult to manage, but there is also a deep silliness in this play," he added.
Senior Xander Ramirez who is playing two roles in this show is very excited to show off all of the work they have put in.
"It has been a blast! I've made new friends and it has been a challenge, but if it was easy then it would be boring," he said. 
They have been rehearsing for over two months. Rehearsals can range from two to five hours and have to cover multiple areas. Often each rehearsal focuses on a specific area such as choreography, vocals, acting, and tech. 
The first few weeks were dedicated to choreography. Laniya Hodge and Ryan Wescott, both who are also in the play. They spent hours of their free time planning the choreography and then taught it at rehearsals. They even made recordings of themselves doing the dances so the actors could practice at home as well. 
"It has been really fun! These songs and this musical, specifically, allow for a lot more personality in the choreography. I was able to think less about making technical moves, and more about moves that make sense with the characters and what is happening in the song or storyline," said Wescott.
Then with vocals, one of the other actors Natalie Shelton helped with the guidance of Mr. Kite. She led vocal warm-ups, helped decipher parts in background vocals, and recorded each of the different parts on the piano so the actors, again, can continue to practice at home.
" I actually enjoyed the process because it was rewarding to teach parts to people so they could sound good as a whole. It can be frustrating when they don't practice it, but I enjoy teaching it because any way I can help is appreciated," she said.
As for acting, the actors have not only had to memorize lines, but also song lyrics, notes, and choreography. It is not an easy task. 
"I definitely struggle with learning lines at first, especially with all of the other classes I am taking, so I studied them and listened to the soundtrack repetitively," said Angelina Matamala.
"My biggest challenge to overcome was getting comfortable with singing around Center Stage students. They are immensely talented and sing competitively, so to have to sing for a show, which is the only reason I do it, in front of them where they are all watching was certainly worrying at first. But, seeing as we've gotten this far, I'm not all that concerned about it anymore," added Liam Sutphin.
They were directed by Mr. Kite who guided them through character choices, blocking, and everything else related to the musical.
"I look forward to rehearsal every day. Not only are my students talented, hardworking, and impressive, but good people learning to be better people and better themselves," he said.
Most recently, tech and the band have been implemented into the show and it is really coming together. Mr. Wassum, band director and teacher, has been conducting a group to play the accompaniment. People involved with tech are adding lights, managing sound, and helping with props. 
All of these aspects are connected and are especially important to get right in a musical. If one part of the group is off it affects everyone. It not only takes hard work but team work. 
Show dates are April 20-22 at 7:30 each night. Students in MCPS district get tickets for free. General Admission is 15 dollars and tickets for staff members are 12. So, come out to support the theatre department and have a night full of epic entertainment.
View Comments (6)
About the Contributor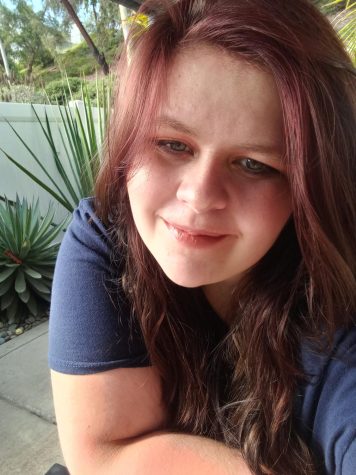 Jillian Sorrell, Staff Journalist
My name is Jillian and I am a senior. I hope to give voices to people who feel like nobody listens. I want to use the power of my words to bring awareness...