Sing Praise for Osbourn's Choir
Choir is a performing art here at Osbourn where students hone their ability to sing. In class, they warm-up, practice sight singing, and practice songs for concerts. This is taught by the brilliant and strong minded teacher, Ms. Easley. She has been teaching choir here at Osbourn for 7 years and 22 years in total.
"When I was growing up, choir was my outlet. It's where I felt comfortable and where I shined.  Plus my choir teacher was amazing and I figured if I was going to do something for the rest of life it should be something I enjoy," said Mrs. Easley.
Clearly, her passion for music draws students who share that same passion. Choir, like many of the arts, has a collection of students who grow close due to their love of their art. 
"I chose choir because I love singing and performing. My favorite part has been making music with my friends and getting to share that with others," said Center Stage member, Natalie Shelton.
"I've been singing relentlessly since I was a kid and this felt like the natural next step," said Center Stage member, Alexander Ramirez.
There is also an emotional connection to music that often drives these singers. They are able to find stories in the music and portray them through singing.
"I think we can all relate to music. I love that we have lyrics that we can use to convey a message," said Mrs. Easley.
It is not an easy class. There is a lot of hard work that goes into it. For Center Stage, the senior and advanced class, each person is in class for over an hour, then for two hours after school on Wednesdays, then, of course, all the time that goes into concerts. They also practice on their own time, but for most, it is worth it.
" What you put into it is what you get out of it," said Center Stage member, Kian McAndrew.
A lot of kids underestimate the amount of time, effort, and money that goes into being a part of performing arts. Band, theatre, and especially choir kids sometimes feel misunderstood by their peers, despite how much courage it takes to put themselves out there like that.
"I think some big misconceptions people have towards choir is that it is easy and that it is not cool. People will idolize famous artists but completely ignore that they were once here, putting in the work to become great," said Mrs. Easley.
Singers such as Whitney Houston, Alicia Keys, and Kristin Chenoweth, who have all had very successful music careers, started in choir. Even Barack Obama, who may not be known for his singing, but is known for his powerful public speaking, was in choir. It teaches more than just singing skills but useful everyday life skills.
"You don't need to be anyone specific to enjoy singing," said Ramirez.
Whether you plan to continue on into professional singing or just enjoy it on the side, there is a group full of people waiting for you with open arms. 
"Confidence is a huge part of it. If you have confidence, the singing begins to feel natural," said McAndrew.
If you take the risk, then you may find a place to share joy, memories, and most importantly music.
View Comments (13)
About the Contributor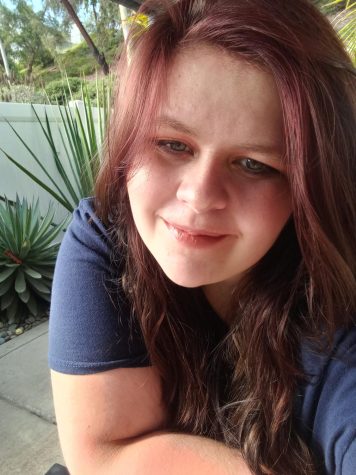 Jillian Sorrell, Staff Journalist
My name is Jillian and I am a senior. I hope to give voices to people who feel like nobody listens. I want to use the power of my words to bring awareness...