A Golden Guide To Graduation
 As the day approaches, rising graduates take into consideration that they are becoming adults and start to feel nostalgic about all the memories they've made and those who they're leaving behind. Although a lot of students expect the day to be far away, that period of time eventually arrives when they walk on the stage while holding their diploma and preparing themselves to face the future, knowing that those 4 years of hard work and dedication paid off. 
In order for that day to come, there are many requirements and pressures students have to face in those years of education. One aspect to think about before a student graduates is what diploma the student wants. Osbourn High School offers two different types of diplomas.  
For Advanced Studies, students need 26 credits including 9 verified credits. For a Standard Diploma, students need 22 credits including 6 verified credits. Depending on the class, verified credits are credits the student body earns after passing an SOL and class.
"A standard diploma is 22 credits with 5 SOL tests and a CTE credential, while also having CPR training. An advanced studies diploma has 26 credits and all the same requirements as the standard diploma," said the on-time graduation coordinator, Ms. Cherish Skinker.
Students should take advantage of speaking with their counselor about their concerns regarding their academics, as it is beneficial in planning what they plan to do after graduation. "I would say work with your counselor, who makes sure all the classes you take will earn you the correct number of credits in order to graduate. For example, If you take only PE classes you'll be behind. Work with your counselor so you meet your requirements. Make sure you pass your SOLs and classes, that way you won't fall behind," said Ms. Skinker.
"Honestly I had all my credits that I really needed last year. I could've graduated last year but chose not to, but I still wanted to do classes that I wasn't allowed to do my junior year. I recommend doing the dual enrollment classes since they're free. If you're thinking about college, this could be a benefit since you don't have to worry about those classes after high school. It's much cheaper and very helpful. Also, one of my regrets is not doing better in my classes. I personally didn't have any motivation or anything to motivate me to pursue my finishing. I probably could've had that 4.0 GPA last year, but now I'm working on it this year," stated senior Vanessa Nolasco-Infante.
If students need extra accommodation for their studies, Osbourn High School also provides a night school.  Evening school begins at 5:15 and ends at 8:25 p.m. "We have several options for kids who are struggling with their lives. We have blended learning, which is a class where you do online classes and sit with teachers that offer to help you while you're working virtually. We have also started in-person evening school recently from 5:15-8:25 p.m. This option was created to be a more integrated approach for more intense circumstances. It's a combination of classes offered together," said Ms. Skinker.
Not everyone will graduate in the period of 4 years; some students stay longer to continue to improve their learning skills and education."On-time graduation means different things for different people. Students with disabilities and non-English speakers may get extended time. So it's possible for them to spend an extra year or two getting the help they need," explained Ms. Skinker.
"We also have our GED program, which also consists of daytime and evening classes. Students come in and have to take a barrier test and score a certain reading level and pass a pre-test which is science, social studies, and math. There are requirements when it comes to enrolling in the program. You're required to have 2 online classes and an EPF class, while also taking a career exploration class," said Ms. Skinker.
Students often forget that they should take certain classes to earn their required credits and tend to take the classes that they may find entertaining, but don't necessarily help them. This can often cause the most stress for undergraduates. This pressure is due to the students realizing that they don't have enough credits and beginning to feel regretful because they now have to earn their credits in a limited amount of time. 
"I think that everyone should be prepared for graduation, no matter what year they graduate. I've realized that a lot of people get caught up with taking the classes they want to take and forget that they need to meet the required amount of credits in order to graduate. You should always stay up to date with your counselor and make sure you are on the right pathway to graduation," said freshman Ayaa Mohamed.
Osbourn High School offers many opportunities for students to accomplish their goals and receive their high school diplomas. Rising graduates should talk to their counselors if they are having difficulties choosing which classes to take, and what will benefit them the most.
View Comments (15)
About the Contributors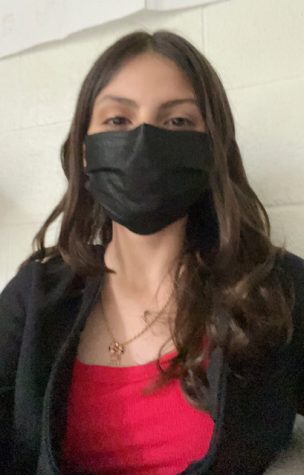 Celine Sakatan, Staff Journalist
Hi! My name is Celine Sakatan. I'm a freshman. I'm interested in writing about people's personal opinions and trending topics.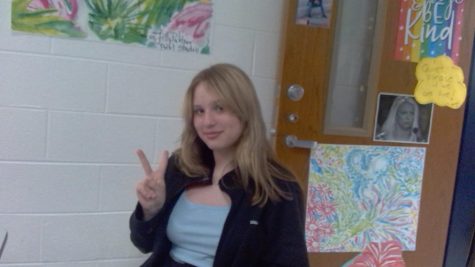 Gwendolyn Boles, Staff Journalist
Hi, My name is Gwendolyn and I am a freshman here at Osbourn High School. I am interested in writing about fashion, music, people's opinions, and current...