Wrestlers Gearing Up For States
Osbourn High School's winter sports are still continuing, which include the wrestling team. The team is coached by Mr. Weaver and Lasher. Their practices are Monday through Friday from 3:30-5:30 in the wrestling room.
"This is my 32nd year coaching wrestling, but my 20th at Osbourn. So far coaching has been a great experience," said Coach Weaver.
Wrestling has many technicalities which account for scoring, there are many moves the wrestlers can do to get points and win.
"You have takedowns for two points, escapes for one point, reversal for two, and near fall for two points. The objective of wrestling is to hold down your opponent for two seconds," said Coach Lasher.
The number of moves and technicalities wrestling has, makes for different scoring techniques. The points end add up at the end of the meet, and they help the team score.
"Matches are scored individually which ends up being added all together to equal the team score," said Coach Weaver.
Wrestling meets are organized by the wrestlers' designated weight class, which can decide who goes on the mat.
"There are dual meets and tournaments. Dual meets are with another team and their designated weight class while tournaments can be with more than one school," said Coach Lasher.
To be able to get as many points as possible, the wrestler must try their best at practice and improve from the match before.
"Daily practice is like an event where you're supposed to go to get better at something you like doing," said freshman wrestler David Nativi.
The practice for wrestling starts off with a warm-up to get pumped up and then they start working on their moves.
"Daily practice starts off with dodgeball to warm up, after warming up the coaches decide what we work on," said freshman wrestler Ashley Fabian Flores. 
Daily practices can be different depending on what role the wrestler plays in the team. Wrestlers and managers have different views on practices. Wrestlers work on their technique while the managers make sure everything is going smoothly and on track.
"A normal practice for me as a manager is, I keep track of the clock, refill up water bottles, I do laundry, clean the mats, take scores and if the wrestlers get hurt I can take care of them by stopping the bleeding," said senior Payton Pack
Each wrestler enjoys the sport in their own way, as soon as they step on the mat, they put their winning face on and use their maximum effort to win.
"Whenever I wrestle I get this feeling of intensity and my adrenaline starts kicking in and I think of my next move I'm going to make," said Nativi.
Following a meet comes the time when the wrestlers need to reflect on their match and always think about ways they can improve for their next meet.
"After a match, we meet as a team and discuss how to improve as a team, and as an individual," said Coach Lasher.
Teamwork is a big part of Osbourn, so the wrestling team always makes sure to talk with each other, and enjoy the sport.
"This year has been very enjoyable we got a bunch of kids and it's very fun to coach them," said Coach Lasher.
As the season is coming to an end, the following wrestlers have qualified for the State wrestling tournament in VA Beach: Adar Malik, Pablo Melendez, Hector Aguilera, Luis Reyes, and Victor Elume. 
View Comments (20)
About the Contributors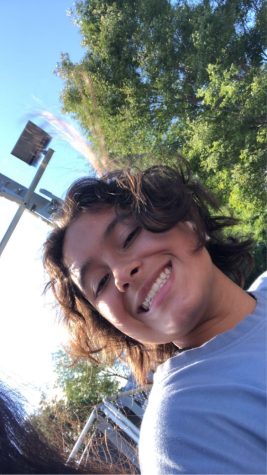 Fanny Ferrufino, Staff Journalist
Hi I'm Fanny Ferrufino and I'm a freshman here at Osbourn. I would like to write articles about people's thoughts on school topics, suggestions they would...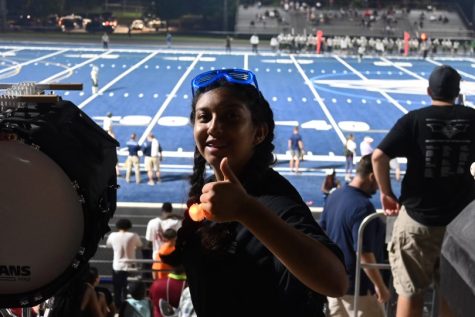 Heyle Cortez, Staff Journalist
Hi my name is Heyle Cortez, I'm a freshman here at OHS. I am looking forward to writing articles about TV and sports.