Morphe's 'Ultra Lavender' Palette Is Cute, But Lackluster
As someone whose love for lavender runs deep, my heart had set itself on Morphe's new 'Ultralavender' collection the second I laid eyes on it. As a brown girl, the colors excited me because they could be flattering to many different skin tones. Morphe is well known for their pigmentation, so my expectations for this palette were high.
According to Morphe, the palette consists of "A vibrant mix of purples, pinks, plums & neutrals, mattes, shimmers & metallics." It includes 35 shades, which can be a little overwhelming when you don't know what to do with them. The shadows can be multi-use, with one of the shades ('cybersilver') being a good highlight. The shades 'double clicked' and 'y3k bouquet' could also double for blush! The palette actually came with a sheet full of little facts like these.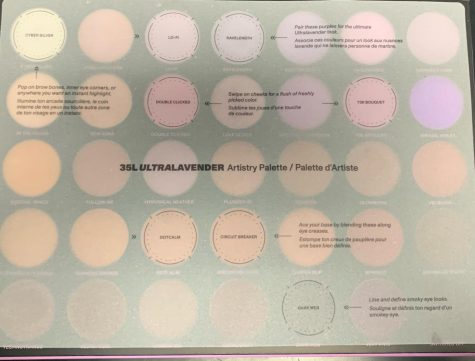 There are quite a few different shades of purple; ranging from light ('Lo-Fi'), to muted ('Lavender Code'), to vibrant and bright ('Virtual Violet'). I loved how bright and unique the purples were! The brown/nude shades also go from deep brown to more tan shades. This makes it easy to create a variety of different looks. I used YouTube and Pinterest to help me in the inspiration department.
I was a little disappointed in the number of purple shades in the palette. Out of 35 shades, I can only count 10 that are the described 'Ultra Lavender'! While transition, blending, and variety shades are necessary, they could have been added without skimping on the main selling point of the palette. With palettes like 'The Violets' from Juvias Place (all but one of their shades being a purple), I have to wonder if Morphe had a lot of space to fill. Their 'iconic' concept of the 35-pan palette is wearing very thin on me. Why waste so much space on colors that aren't even suited to your concept?
I was also quite disappointed in the pigment and color payoff. When swatching, I had to press really hard and even go over a few multiple times just to get a bright color. I swatched some on my friend's arm, and less than 5 minutes later she showed me all the shadows had faded off. It was, honestly, dusty.  There was also a LOT of fallout. It felt like half the makeup went under the eyes instead of where it was supposed to be. I asked my friend, Sarah Hill, what she thought of how the makeup applied after I had tested it on her; she said she could feel every clump that fell. It also pooled on her lashes.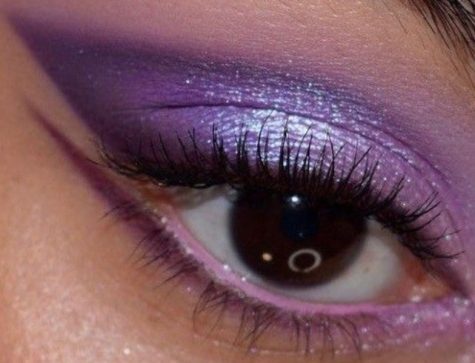 One of the best aspects of this palette is the shimmers. Unlike the basic colors, the shimmers were vibrant and added a lot to the looks. They were a great touch to the makeup, and the looks really only looked completed after I added the glitter.
Unfortunately, I had a lot of trouble while ordering this palette. I ordered it from the Morphe website because the prices were cheaper, but there were multiple issues with the site. Around 5 days after I placed my order, they canceled and issued me a refund. I thought it was sold out, but it was fully in stock! After sending an email to customer support, I was informed about issues in their stock at the 'fulfillment center closest' to me. According to NBC News , Morphe recently closed all of its stores without informing any of the employees, most of which are now without a backup or severance pay. I suspect this is what was causing all these problems.
After struggling with ordering off their website, I turned away and looked to Ulta instead. All together, I paid around $27. I used a discount that gave me 2 dollars off, plus Ulta included a free gift! I got free shipping because of the other items I ordered, however, if you were to just order the palette the shipping would be around $7.
All in all, I thought this palette was just… okay. While I live for the cute lavenders I got out of this palette, I don't know if buying from Morphe is worth it anymore. With other brands such as Juivias Place, ColourPop, and Urban Decay creating, in my opinion, much better palettes, I feel like Morphe is falling out of the limelight. Of course, all that negativity doesn't take away from how wow'ed I was by this palette. My disappointed thoughts set in when my amazement wore off. I think this is a great palette if you love makeup with this aesthetic. The colors are cute and the sparkles are stunning. But, I can't lie, I've had the exact same colors from a Morphe palette before, and with a much better color payoff.
And while I will definitely be using this palette (I paid $27 for it!), I think there are better alternatives out there. If you love the aesthetic but want a better palette, or your heart is set on using Morphe products, I recommend the Constellation Sky palette. It is currently retailing for around $24 and includes the most stunning glitter shades I've ever seen. And, of course, another purple alternative is the Juiva's Place 'The Violets' palette.
View Comments (7)
About the Contributor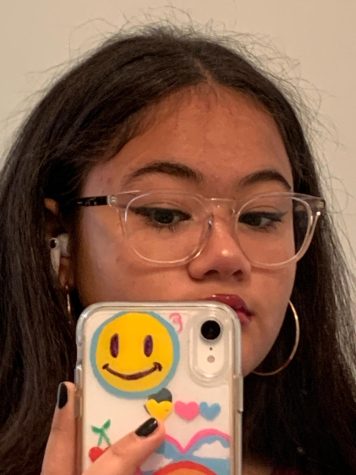 Aziza Zarrincalaki, Staff Journalist
My name is Aziza Zarrincalaki and I am in my freshman year. I enjoy makeup, scrapbooking, and playing the violin. This year I hope to cover topics about...