Swim Team Dives Into Their Rigorous Schedule of Practices and Meets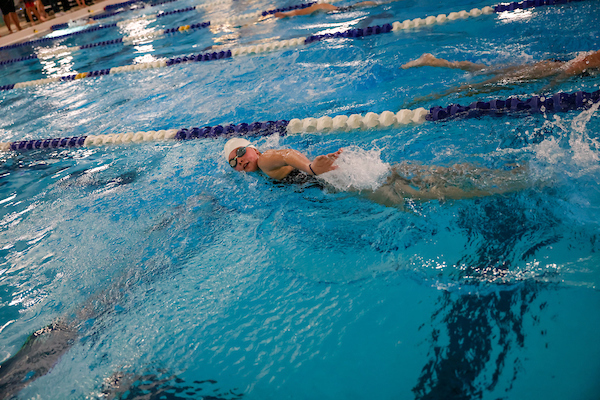 As the seasons change, so have the sports here at Osbourn High School. Winter sports have started, and some are even getting ready for games and meets. The swim team, coached by Coach Simpson and Coach Ryder, is currently getting ready for their first meet on December 3rd. The swim team has been practicing and getting to its full potential at the Freedom Center. The Freedom Center is allowing the Osbourn swim team to use their pools since Osbourn does not have a pool.
"Well, we just started the week of November 1st, so right now we are just doing basic warm-ups to get familiar with training and the water again," said Coach Ryder.
As the season starts to pick up its pace, each member of the team is preparing themselves for their first meet of the season with different training techniques and methods.
"I train by doing two-hour practices. We also do workouts that help with swimming. To prepare myself mentally, I try to remember that everything is hard at first," said freshmen  Kiara Picardo.
Swimming may not seem like a difficult sport, but it sure is. Swimming isn't just about getting in the water, but rigorously swimming laps and working your heart out. Swimming is also a sport that needs a good mindset and attitude.
"The sport focuses on more full body workouts, compared to the other sports. Swimming is also therapeutic, which is why I also joined the team," said junior Kaya Graham.
As the swim team improves their skills to show them off on December 3rd, the team is also enjoying themselves and each other's company. The sport doesn't only have to be about winning but about friendship as well.
"My friends are doing it, which was the main reason why I decided to join the swim team," said freshman Rome John Henriques.
Each swimmer has their own way of preparing for the meet. Some may spend more time in the water while others will spend more time clearing their head.
"I've been doing a lot of drills and long distances to build my endurance. I have also been trying to clear my head and not be so stressed so it doesn't ruin my swimming," said Henriques.
While the team is made up of experienced and inexperienced swimmers, they are being mentored along the way. Some swimmers even offer their words of encouragement to newer swimmers.
"My advice for newer swimmers is that you won't do great your first year. Don't compare yourself to others and only worry about your times. In a meet your only goal is to beat your last time," said freshmen Matthew Whitsell, an OCCCS swimmer.
The swim team at Osbourn has spent weeks training and overcoming obstacles along with hardships. On December 3rd they will show all their hard work at their meet and make the OHS family proud. Their meet will be at the Prince William Aquatic Center. The swim team will be facing Gainesville.
Watch our website for updates throughout the season!
View Comments (2)
About the Contributor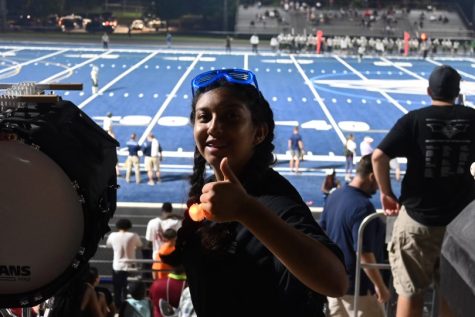 Heyle Cortez, Staff Journalist
Hi my name is Heyle Cortez, I'm a freshman here at OHS. I am looking forward to writing articles about TV and sports.