Fast Food: What's Fabulous?
There are many factors that contribute to why individuals buy fast food, it could be the cheap prices, the delicious taste, the luring smell, or even because it is simply easier to just order food than make your own food. Many times you'll hear those calling fast food their "comfort food" because fast food actually makes you feel better, the smell of it increases your sense of taste, causing the experience to also feel more enjoyable. According to qsrmagazine.com, the most popular fast-food restaurants are McDonald's, Starbucks, and Subway.
"My favorite fast food place is definitely Popeyes. I feel like they just have the best of everything. They for sure have the best chicken though, the chicken is nice and crispy and I'm always craving it," said Lydia Farris.
The debate on what fast food place is best goes deep. Many factors and roles play into the whole debate, like which place has the best chicken or which place has the best fries. Many individuals go with a specific order and get it every time, while some like to switch it up.
"My go-to order at my favorite restaurant Chick-fil-A is a regular chicken sandwich, waffle fries, and a milkshake," said Victoria Irizarry.
 "The best restaurant is Checkers because their fries are incredible, as well as the wings, I tried the lemon pepper wings and they were so good," said Michael Juarez-Sesam.
"For sure Burger King, I say this because their fries are so perfect. They are crispy and soft on the inside, they are perfectly salted, and just the most perfect size and flavor," said Gwendolyn Boles.
"The worst fast food restaurant I have ever been to is definitely McDonald's. I feel that social media played a big role in that because of all the videos of how they make the food, but then again the sandwiches are so plain and thin, I can not get full from just one sandwich. But the fries aren't that bad. I think it's just the meat that throws me off," said Celine Sakatan.
Because fast food has a high number of calories and is one of the main reasons America has health issues, many individuals like to cut down on their fast food intake, while some find it as the most efficient option because it is a cheaper faster choice. According to thebarbecuelab.com, most people eat fast food about one to three times a week.
"I eat out maybe once every week. I usually go to Chipotle, and I get a bowl with chicken, beans, lettuce, and tomatoes," said Maya Lucero.
So, what are your favorite fast food meals? Tell us in the comments!
View Comments (8)
About the Contributor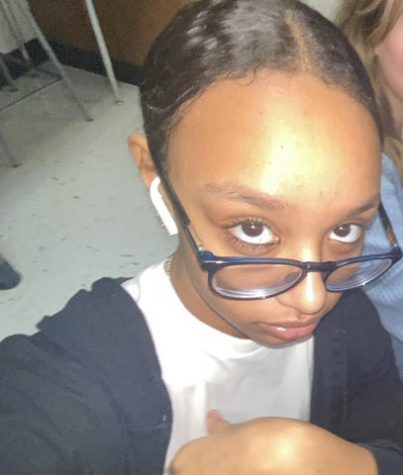 Ayaa Mohamed, Staff Journalist
My name is Ayaa Mohamed. I'm a freshman and I would like to write about anything.