Finding Comfort Through Foods That Celebrate Our Culture and Heritage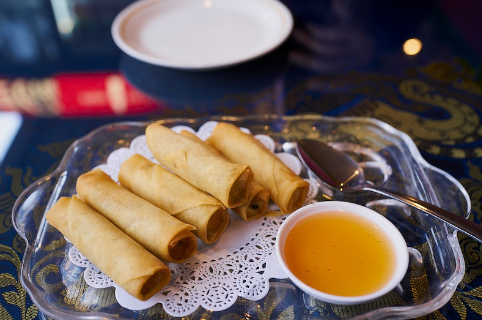 The holidays are approaching fast! With colder weather blowing Manassas into a new season, many palates at OHS tune into the changes as well. According to usnews.com, 67%  of students enrolled at OHS are Hispanic, 14% are white, 10% are black, 4% are Asian, and 5% are from 2 or more races.  With so many different cultures here at Osbourn, each student has a unique holiday experience. With each different culture comes different dishes and flavors from around the world.
"One of my favorites, rice and okra, is a dish that originates from West Africa, and has been introduced to me by the loved ones in my family. This dish consists of Okra stew, made with onions, garlic, palm oil, okra, and a variety of vegetables that rely on whoever cooks it; which is then poured onto freshly made rice, which is accompanied with chosen meat (chicken, cow, goat, etc.). My second favorite, pepper soup, originated in West Africa, specifically Nigeria, and is a soup that is made with the main ingredients of chili peppers, ginger, and your choice of meat. It is a spicy soup that has a light, watery texture, and can be served with boiled yams, rice, cassava, fufu, or many more. This was also introduced to me by my family, and their culture, and they have become nostalgic dishes I can find comfort in when I'm sick, or hungry for the vibrant flavors they both offer," said junior Aminata Conteh.
The students have different reason for finding comfort in these foods. One reason can be nostalgia or a taste of the past.
"My favorite comfort foods are ghormeh sabzi and lumpia. Ghormeh sabzi is an Iranian herb soup with lamb, kidney beans, and of course a lot of herbs. Lumpia is from the Philippines and it is like an egg roll. It's usually made of pork or beef with vegetable filings. My grandparents made these dishes for me when I was younger, so they're really nostalgic for me. I never get to eat them anymore, though. They take forever to make. I know how to make it but I'm so busy, I don't have all day to watch over the soup or roll the lumpia," said freshman Aziza Zarrincalaki. 
"My comfort food is pupusas. It is my comfort food because it reminds me of my country. My mom introduced me to it when I was 5, and it was the best thing I've ever had. I learned how to make the dish when I was 10. The steps are as follows, first you have to make the masa, melt the cheese, and before you finish shaping the masa into a tortilla you put the cheese in between. You can add more than just cheese, you could add meat, beans, and pork. These pupusas can be known as pupusas revueltas," said freshman Sonia Mendoza.
Most comfort foods are specific to each household, with each dish stemming from many different parts of the world. Some foods, however, are universal to many families.
"Some of my comfort foods are pancakes and homemade brownies. Pancakes are a comfort food because I remember when my dad would make them for me when I was younger. Homemade brownies are another one of my comfort foods because they taste really good. I've learned and now know how to make both dishes. When I was younger my parents would make both of the dishes, but now I've started cooking and baking more so I make it. Both dishes are important to me because they remind me of when I was younger, and give me a sense of nostalgia," said freshman Ola Black.
On top of nostalgia, students at OHS love their foods because they represent their heritage and culture.
"One of my favorite comfort foods is biryani. I am not sure exactly where it is from, but I think it originates from somewhere in the middle east. My mom was the person to introduce it to me. When my mom makes it once in a while it is so good. This dish is important to me because it is a representation of my culture. The ingredients that my mom uses to make biryani include rice, spices, chicken, potatoes, and yogurt. It can include some other things like chili peppers, tomatoes, onions, garlic," said freshman Ismail Kashif.
Each comfort food can range from sweet or salty, hot or cold, or a mixture of many different flavor profiles and spices. However, the details don't matter as much as the feelings invoked from the dishes mentioned. Incredibly, food can bring feelings and even memories.
View Comments (4)
About the Contributor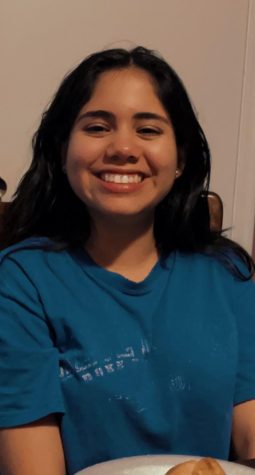 Alejandra Chavarria-Rea, Staff Journalist
Hi, I'm Alejandra and I'm a freshman at Osbourn. I would like to write articles about peoples opinions on recent topics. I am also interested in writing...