Tis The Season For Family Traditions! 🎄
The holidays are coming up, and there's no doubt that students and teachers are extremely excited to get out of school. OHS has a very diverse community and everyone celebrates different holidays like Hanukkah, Kwanzaa, and Christmas. There are a lot of families and friends that love this time of year because of the fact that they are out of school and work. Some might be going out of town on vacations, visiting family, and maybe also for work purposes.
 "My favorite holiday tradition with my family will probably be just staying up on Christmas eve till 12 and then we open presents. It's a normal way for most Spanish families to celebrate Christmas. I don't really have special traditions in December but I leave cookies out with milk just for the memories of when I did it for Santa. At this point, I just do it for fun and eat them when I get home, but it's fun to relive it.  I just like doing it because I have done it forever and at this point, I just do it to think back and look at the fond memories of it. I like to celebrate these holiday traditions with my family and I sometimes spend it with family friends. I just look forward to Christmas and December since that's the main holiday that I celebrate with my family," said Ashley Fabien Flores.                          
There are a lot of people that like to spend their time with family and friends throughout the holidays. These times are always good to spend with others you love and care about. Every family has their own thing they do during the holidays. There are families that like to bake cookies, make certain dishes, put up decorations, and some even like to put up trees and decorate them with ornaments and lights.
"My parents are from Guatemala and their Christmas is on the 24th, so a tradition we have is opening the gifts on the morning of the 24th. My family also has a tradition for thanksgiving, usually, families eat turkey on thanksgiving but my family eats tamales. I and my family try our hardest to keep in mind our culture, so we do it through our choice of foods. We have tamales and a drink called tamarindo that my mom makes. Over the past few years we have started to make cookies and eat them as well. We also eat homemade banana pudding," said Heyle Cortez.
"The holiday tradition I enjoy most with my family would be staying up on Christmas eve till 12 and opening presents that our family gave to each other. It's a normal way for most Hispanic families to celebrate Christmas. I don't have any special traditions in the month of December but I do this little game so every family member can have at least one or multiple presents during Christmas present opening. It's called secret Santa, and basically, we put our names in a hat, box, or really whatever to mix up our names. Then we draw out a random name and whatever name we draw out is the person we have to get a present for. And the fun thing about it is you don't know who has your name and what they'll get you. You can't tell them either. Christmas is important to me because it is the time you get to actually spend time with your family while having fun at the same time," said Kevin Cruz Sanchez.
"Usually around Thanksgiving, my family likes to start decorating for Christmas and the winter season. I love decorating for Christmas because it's a time to spend with family and we always make food so we can munch while we are decorating. We also love baking different types of cookies like sugar cookies and chocolate chip cookies. It takes us like 1 or 2 days to completely finish decorating because we always have other things to do while we are decorating like have a movie on, or we have Christmas music in the background," said Karla Corrales.
Celebrating the winter holidays are a different kind of special for every household. Whether traditions include decorating, eating, or gift-giving; each holds a special place in their respective hearts. We hope this holiday season is full of love and joy, through whatever traditions you may have.
Do you have any unique holiday traditions? Share them in the comments!
View Comments (7)
About the Contributor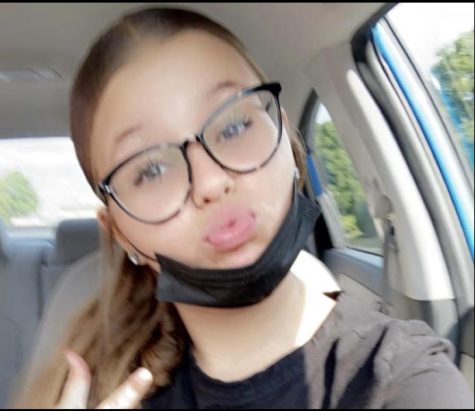 Yessica Corrales, Staff Journalist
Hi, I am Yessica Corrales. I am in the 9th grade. I play on the freshman volleyball team. I would like to write about sports and music.