Faviola and Vanessa Take Charge of the 2023 Yearbook
The yearbook is something most students look forward to each spring. Thankfully, we have editors taking the lead on this project to ensure everyone will love the book when it arrives. The senior co-editors in chief for this year's edition of Eyrie are Vanessa Nolasco-Infante and Faviola Fuentes-Umanzor.
Both editors have experience working on the yearbook from last year. The two editors are very hardworking, diligent, and innovative. Committing to working on the yearbook demands being able to manage your own time very efficiently. The editors must be dedicated to finishing this book before the end of March.
"We are making and designing spreads, making sure things are in order, interviewing people, and taking pictures. We are just constantly thinking about the yearbook," said  Eyrie co-editor-in-chief, Faviola.
"We constantly think about what we want for our future spreads. We definitely dedicate a lot of hours working on the yearbook," said Vanessa.
Noticeably, working on the yearbook is a very challenging task that requires a lot of stressful, dedicated, and valuable hours. In the end, it is very worth it. This means these editors are continuously thinking about what can be added to the book to make it better. As overwhelming as it may get, the editors persevere through it.
"It's not necessarily difficult, but when you combine tasks with the deadlines, it gets very overwhelming," stated Faviola.
"We are the only ones that have done this before, so we are constantly teaching the other seven people how to do things. It always gets overwhelming," said co-editor-in-chief, Vanessa. 
It's not as easy as it may look to some people. The editors even went to yearbook camp over the summer to increase their knowledge and abilities they have. Yearbook camp took place this past July, at Westfield High School. It consisted of students from all over Northern Virginia. Ms. Miller, the journalism teacher here at OHS, also attended the day camp, attending separate workshops for yearbook advisers.
"Yearbook camp was in July, at Westfield High school. It included students from FCPS, MCPS, and students from all over Northern Virginia that are a part of their schools' yearbook staffs. We all really attended different workshops each day. There were ones on photography, editorial leadership, design, theme development, writing copy, and selling the actual yearbook. We got to meet lots of other people. It's also where the girls worked on developing the actual theme for this year's yearbook. It was fun, we were all together, and I think everyone learned something new," said Ms. Miller. 
The camp included little workshops each student could choose from; some went to leadership, photography, and design. 
"I had design class. Basically, the instructor kinda just went through the more basic stuff you need for your spreads and how to make them better. We had to know how to make our spreads unified and look better together. We had to make a theme for our yearbook," said Vanessa.
"We each had separate classes we attended but for my class, it was editorial leadership. It taught me how to be a good editor-in-chief to my staff," said Faviola.
The yearbook editors work very hard every day on producing our yearbook. They have gone through many hours of training to be where they are today. Creating the book involves choosing photos, picking out colors, designing the front cover, creating spreads, choosing fonts, and organizing the yearbook content. These tasks take a lot of time, energy, and focus.
Have you ordered your copy of the 2023 yearbook? Order at yearbookordercenter.com and use school code 15585.
You can also order in person in room 1030! Cost is $70, but you can reserve your book for a $20 deposit and pay over time.
View Comments (4)
About the Contributors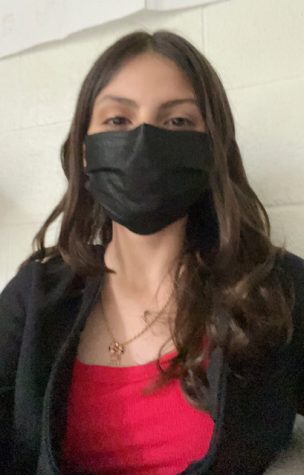 Celine Sakatan, Staff Journalist
Hi! My name is Celine Sakatan. I'm a freshman. I'm interested in writing about people's personal opinions and trending topics.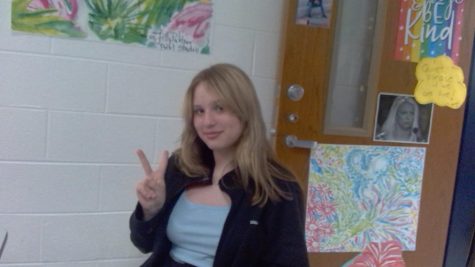 Gwendolyn Boles, Staff Journalist
Hi, My name is Gwendolyn and I am a freshman here at Osbourn High School. I am interested in writing about fashion, music, people's opinions, and current...