Glam on a Budget: How to Find Reasonably-Priced Makeup That Works For You!
There has been a shift in the makeup community. While it used to be filled with people sharing their favorite blush, many feeds are now full of product-pushing and hundred-dollar eye creams. With so many influencers sharing their designer brand deals, it's easy to feel overwhelmed! Many high-end brands are coming out with makeup products, almost all of which are way above the price range of regular consumers.
"Makeup is way too expensive to be buying all the high-end stuff, plus the drugstore makeup works just as well. Some of my favorite products are the Maybelline Sky High Mascara' and the Elf Camo Concealer. I got them at Target," said freshman Sarah Hill.
Additionally, some makeup users don't like to spend money on products because they don't need much, or their use is frequent enough to drain their pockets from monthly purchases. While some wear makeup every day, others may prefer to put on gloss for school or only do a full face for special occasions.
"I don't spend much because I don't use much. I really only buy the things I need. One of my everyday products is concealer," said freshman Kerianne Rodriguez. 
Just because many social media platforms showcase these out-of-reach products doesn't mean there aren't other options. Because of the connotation of 'drug store,' some may feel like the best products are on the shelves of Sephora or Kylie Cosmetics. These products can be great, but that doesn't mean the products at your local grocery store are any less effective.
"Some good stores are either Walmart or Walgreens. They're not as expensive and some things you can find cheaper there than at the main brand store," said freshman Yessica Corrales. 
On top of cosmetic shopping in stores, another method of buying makeup has emerged within the past few decades. With the rise of online shopping through websites like Amazon, surveys have shown that over 70% of consumers prefer to buy their cosmetics online. This is no surprise, considering how much cheaper it is compared to the in-store prices.
"For eyeshadow, I look for pigmentation, because sometimes it doesn't cover my whole eyelid with one stroke and it takes longer to apply. I got my favorite one from Amazon. I use it for everything, as blush, as a highlighter, and as contour," said senior India Stephenson.
Along with pigmentation and price, a big deciding factor for many is the ethics of the brand. With a new wave of awareness about animal testing, lots of people are turning to cruelty-free and vegan products.
"Elf is my favorite brand because it's cheap, but it's also vegan and cruelty-free. So many makeup products are animal tested, it makes me feel bad to wear a lip gloss that killed a bunny. It's so nice when you know that the whole brand is cruelty-free, not just one or two products," said sophomore Alyssa D'coulette.
No matter if you wear makeup every day or once a year, your makeup should work for you, whether that includes your budget, skin type, or anything in between. Finding makeup that suits you is the baseline and knowing what is available to you is essential. Using resources like store locators and online recommendations, finding makeup that fits your face is easier than ever. Take advantage and use your money on products that you love!
View Comments (15)
About the Contributor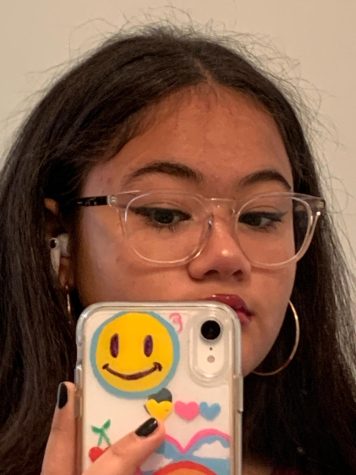 Aziza Zarrincalaki, Staff Journalist
My name is Aziza Zarrincalaki and I am in my freshman year. I enjoy makeup, scrapbooking, and playing the violin. This year I hope to cover topics about...