Volleyball Seniors Demonstrate Leadership, Poise, and Dedication
Senior volleyball players are a talented and dedicated group that endured many long practices and strenuous games. They stayed for hours after school and then went home to college applications and piles of homework. Handling school is already a lot, imagine handling a sport too!? They dedicated their time and skill to both school and volleyball. After all of their hard work this year and their dedication to playing throughout their high school career, it's undeniable that the seniors deserve respect from the younger volleyball players.
"The senior I look up to the most is Brenda Ochoa-Soto, because she dedicates her time and energy to her volleyball skills. She's very diligent and it shows. I hope to be like her someday, and work hard to achieve the expectations I set for myself," said freshman Erin Choi.
"For me, I definitely look up to Kiera Neal because she is very inspirational and she's kind, nice, and caring. Plus she's a really good person in general. I just love watching her play, especially when she blocks. Her blocks are so amazing!" said freshman Stephanie Higginbottom.
"A senior volleyball player I look up to is Jasmine Wigington. I chose her because she works hard every time, and she motivates me to join volleyball next year," said freshman Dorie Tabug.
These ladies put in their own time to develop the skills they have now. They practiced at home, before they went to sleep, and even before school. The coaches dedicated a lot of time to help develop these senior players into extraordinary athletes and talented players.
"It's been bittersweet. I have been with several of these girls for years. I've gotten to watch them not only grow into the amazing athletes they are, but also into wonderful, caring people. I'm beyond proud of my girls. Seeing the joy on their faces when they succeed and the encouragement they give each other when someone is struggling is amazing. They have stepped up and become leaders this year. I'm truly excited to see what their futures will hold. I know each of them will go on and do amazing things. Even though they will be leaving me soon, I will always consider them mine," said Varsity Coach Heather Owens
After all of the hard work the players, coaches, and team managers have put into the season, it is all worth effort. Senior players Bruna Duran, Abby Fairchild, Haily Hernandez, Maya Litchfield, Alejandra Majano, Keira Neal, Giselle Ochoa-Najeva, Brenda Ochoa-Soto, Amber Patrick, Jasmine Wigington, and Emily Zetino will leave behind a legacy of excellence and dedication that will continue to inspire younger volleyball players.
Leave a Comment
About the Contributor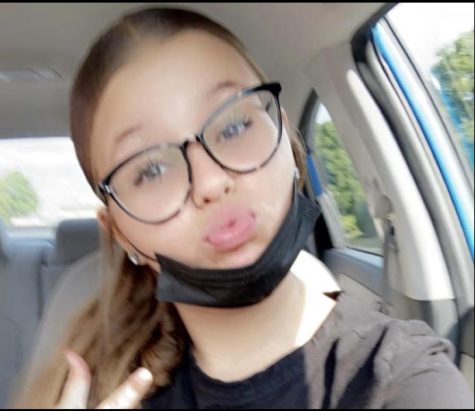 Yessica Corrales, Staff Journalist
Hi, I am Yessica Corrales. I am in the 9th grade. I play on the freshman volleyball team. I would like to write about sports and music.