First Quarter Lessons Learned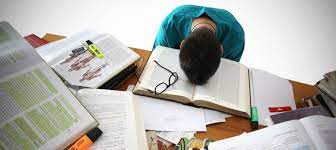 With the first quarter coming to a close, many students have faced many obstacles along the way. How do the students at Osbourn deal with stress and what will they change next quarter to reduce stress and avoid facing similar obstacles? Students will hopefully take time to reflect upon what made the first quarter a challenge for them in some ways.
"One of the obstacles I have faced is having an overload of work. I just kept on procrastinating. My plan on fixing that is trying to work more efficiently in class and manage my time better," senior Kelsey Rios said.
"This is my first year of high school, so I made sure to stay prepared and manage my time well, although I feel like I could've studied more to get better outcomes for bigger assignments," freshman Dulce Lemus said.
Although many students felt like they could've done better academically, many people faced challenges physically and many had to get used to waking up early again for the new school year. "School wise I feel like I'm doing good. I'm laid back this year and staying calm. I didn't like waking up in the mornings for school, but I got used to it so I'm good now," senior Edgard Lemus explained.
With many people struggling to juggle assignment on top of assignment, how do people who have jobs or play sports finish all of their schoolwork, and when do they find time to do homework or late work? Many who have jobs have a rough time being able to finish much schoolwork after their job or sport because they're simply too tired.
"After my sports practice, I do as much work as I can, then I go to my next practice after that one I come home and do the rest of my school work. Also, I stay up late to get my homework done so it can be turned in on time, " junior Brayden Weeks said.
With winter sports rolling around soon, how will winter athletes adjust to having a lot on their plates and what will they do to adjust to the next quarter coming up?
"I already play a fall sport and it's really stressful, and I usually don't have the motivation to do homework. But after fall sports end I have to get ready for wrestling, so I'll strive to get more work done after practices," junior Victor Elueme said.
As the second quarter begins, students will either stick with their good habits or strive to be better by not procrastinating and by getting work done more efficiently.
View Comments (17)