IH Students Experience Ancient Egypt
The IH students went on a field trip on September 13! They went to The National Geographic Museum in DC to see the King Tut exhibit! Although there was no artifacts, it was an immersive experience, meaning there was media all around, telling the story of Ancient Egypt, and more importantly, King Tut.
"This IH trip was very fun and informative!! I had a great time taking pictures with my friends and seeing all the cool facts about Ancient Egypt! I learnt that King Tut became king when he was 9; I knew he was a young king but I didn't know he was that young!! I love field trips, especially with my friends. I would love to do this again!" said freshman IH student, Gwendolyn Boles.
"[Do you prefer immersive or regular exhibits?] Personally, I prefer immersive exhibits because we get to experience much more! It also has always looked really cool. A lot of times you aren't allowed to touch the artifacts so you may get bored more easily, while on the other hand, immersive exhibits are eye-catching and fun! You also get to take a lot of cool pictures. Said freshman IH student, Celine Sakatan
This field trip was an overall great experience for the IH students as they all enjoyed going out to the National Geographic Museum in DC. All the students enjoyed learning about King Tut and most importantly, enjoyed having the privilege
Leave a Comment
About the Contributor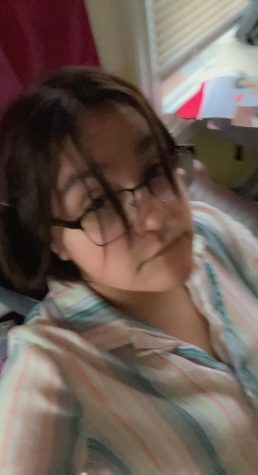 Liliana Lucero, Staff Journalist
Hi! My name is Liliana Lucero (but you could just call me Lily). I'm a freshman at Osbourn and I am 14. The types of articles I'm looking forward to writing...