Hallway or Runway? Teacher Style at OHS
Most people have a stereotype of how teachers dress. When we think of teacher style some of the things that come to mind are cardigans, khaki pants, and flat shoes. Most students think teachers dress in a boring way and that most of them dress similarly. This is actually not true; the teachers at Osbourn have a diverse sense of style. They shop at a variety of stores, and they get inspiration from different people and places.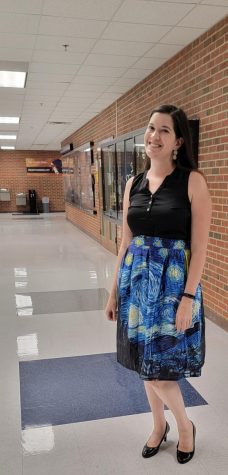 Teachers at Osbourn shop in a variety of stores.  "My favorite places to shop are art stores, performance art stores, and thrift stores, as well as flea markets," said Ms. Amanda Ferentinos.
"My favorite stores to shop at are Target, Modcloth, and Unique Vintage," stated ESOL department chair Ms. Rebecca Apple.
"My favorite stores to shop at are Lilly Pulitzer, JCrew, Nordstrom, and Anthropologie," said Ms. Lisa Miller, who teaches journalism and literacy classes.
"These are my favorite stores to shop for my clothing. Unique Vintage (for general/vintage dresses) Betabrand (for professional, but comfortable pants/skirts) Express (for blazers and professional tops), Dick's Sporting Goods (for athletic wear), and Amazon (for everything else)," said Ms. Trisha Vamosi, chair of the English department. 
The stores where these teachers shop also go with their diverse styles.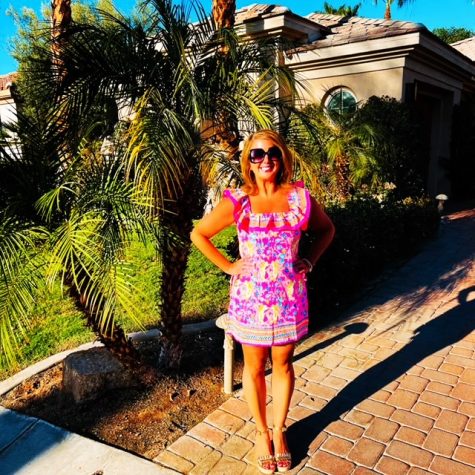 Teachers have a diversity of styles when it comes to clothing. "My style is colorful and fun most of the time,"  explained Miller.
"My style depends on the context of the day. For school, I try my best to dress professionally in flats, slacks, an ironed/clean shirt, and a blazer or cardigan when possible. I also enjoy wearing dresses when the occasion arises, and many of the dresses I own are vintage (the 50s, specifically) in nature," said Vamosi.
"I, of course, prefer to feel comfortable in my clothes, but I also feel better, mentally and physically, when I am dressed nicely—dress/skirt, heels, etc. I believe that teachers should model professionalism in their dress and hold themselves to the same standard as other business professionals," said Ms. Cherish Skinker, the on-time graduation specialist.
"My style is best described as lazy; I am more concerned with comfort than style in most situations," said Ferentinos.
"My style is both comfortable and professional, which, to me, would involve modesty. I do not feel comfortable wearing clothing to work that is too tight or too revealing. When I'm at home, I wear mostly athletic apparel, as I work out frequently," Vamosi explained.
Teacher clothing styles range from vintage, casual, bohemian, comfy, and professional amongst other styles.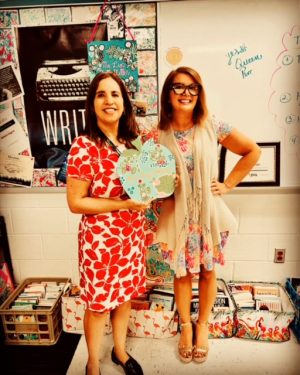 Teachers also take inspiration from other teachers. " I want to be Ms. Miller when I grow up!!," Skinker stated.
"Mrs. Cassandra Turo, a former OHS staff member had particularly unique style choices that I admired. I also appreciate the style of Ms. Cherish Skinker and Ms. Lisa Miller, as their Lilly Pulitzer wardrobes are both extensive and full of variety," Vamosi added.
"I like the style of anyone who is being true to themselves. We don't all need to dress alike. That would be boring," said Miller.
We All have different styles, and that is something we should be proud of. We can all show diversity through clothing, even teachers!
These are some of our teacher's styles, Do you have another teacher's style that you like?
All photos submitted by faculty members featured.
View Comments (12)