Marvel Movies: Which One Is Your Favorite?
We are almost nearing the two-decade mark of the Marvel Cinematic Universe, which started Phase One with the one and only Iron Man. With all of the movies that have been made in these past fourteen years, people will most likely have a preferred movie from the ones that have been produced.
"My favorite Marvel movie is Captain America the First Avenger, mostly because of the characters," said freshmen Ariana Corea. 
This cinematic universe began in 2008 and is still going to this day. The MCU highlights their most popular superheroes by giving them trilogies.
"Three things I like about Thor: Ragnarok are how they gave more interdimensional travel, how I got to see more of Loki, and how they included The Immigrant Song by Led Zeppelin in the movie soundtrack," said freshman Valeria Lozano Velasquez.
These movies have historically been very popular, and have had a large impact on how the path of the MCU evolved to where it is today.
"My favorite Marvel movie is probably Endgame because we got to see all the original Avengers together for one last movie," said freshman Connor Moore. 
The directors and producers have put in a tremendous amount of work for these movies to be as successful as they are. Action scenes require a lot of hard work to make them look as good as they possibly can.
"I liked the new characters we were introduced to in Captain America: Civil War. The fight scene at the airport that was between all of them was one of the best in my opinion," said freshman Alejandra Chavarria-Rea. 
The Marvel Cinematic Universe has evolved and grown a lot these past years, and it will continue to release more projects in the upcoming years. This universe will continue to impact many people around the globe in many ways that were not expected. Something that started so small is now getting ready to start Phase Five and Phase Six; these new projects will hopefully meet the audience's standards for movies in the Marvel Cinematic Universe.
View Comments (6)
About the Contributor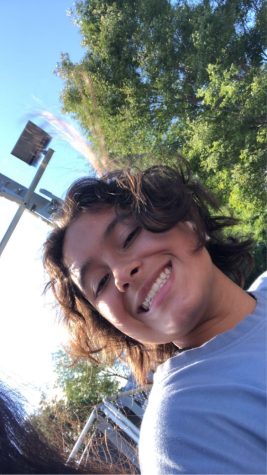 Fanny Ferrufino, Staff Journalist
Hi I'm Fanny Ferrufino and I'm a freshman here at Osbourn. I would like to write articles about people's thoughts on school topics, suggestions they would...