Trend Alert: Y2K Looks Are Back!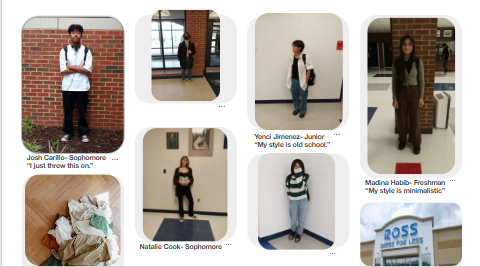 The 2000s were a time of fresh fashion and new trends. While some adults regret their style choices back then, others want to bring that time back. Is it something we should be bringing back?
Y2k is a very popular trend that Gen Z, or the teens, are bringing back. Y2k stands for "The Year 2000." This phrase originated when people questioned whether computers would crash after the new millennium. They feared this could happen due to the date change from the 1900s to the 2000s. Nothing happened, but back when technology was still evolving, people were worried. Y2k is now used to describe trends and styles popular at this time.
Looking around our huge school, you'll see many people with drastically different styles, but one thing in common is the "old-school," y2k style. "The trend of y2k really inspires me," Hillary Gonzalez, a freshman, said.
Many celebrities like Dua Lipa, Zendaya, and Rihanna are bringing back a new y2k look, and many people here enjoy and admire their unique outfits. Y2K trends include lots of the color pink, metallic jackets, wide-leg denim trousers, bedazzled logos, teeny-tiny bags, lots of denim, and lots of stylish track suits.
One big trend coming back for celebrities and non-celebrities is the baggy style.  Yenci Jimenez, a junior, stated "I really like streetwear because of the baggy clothing and lots of jewelry." Baggy clothes and streetwear were both popular in the Y2k era, and many people decided to modernize the look.
While this style of clothing this year is very chic, back in the 2000s the outfits were very questionable. Many artists wore jeans on the red carpet, something that would be shunned now. Jeans were very popular back then and now, they are something that never goes out of style. But in current times, they are worn mostly in casual situations.
Trends come and go throughout the years, but sometimes they resurge because of the older generation's influence. They own most of the popular stores that teens now love to shop at, meaning they can control what teens are seeing and buying. H&M is a very popular store that many teens here shop at the most. "My top is from H&M, pants are hand-me-down, and shoes from the Converse store," Madina Habib, a freshman, said.
At the end of the day, fashion trends are a way a group of people can show their ideas and feelings. If something is out of style it doesn't mean you can never wear it again; wear whatever you feel the best in because fashion is a way to express yourself.
View Comments (8)
About the Contributor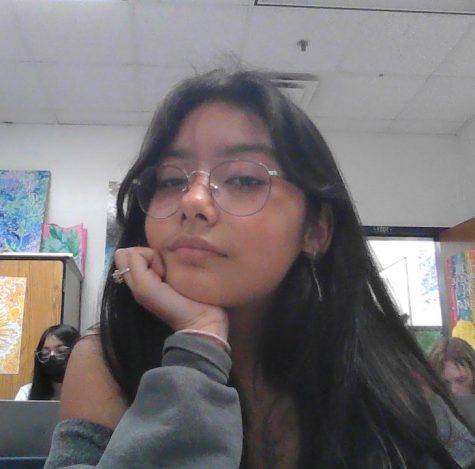 Tiffani Garcia, Staff Journalist
Hello! I am Tiffani; I'm a freshman here. I like fashion and music! I would consider myself a very fashionable person, so I give out good fashion advice....