Current Fashion Trends and Celebrity Styles Influence Outfit Choices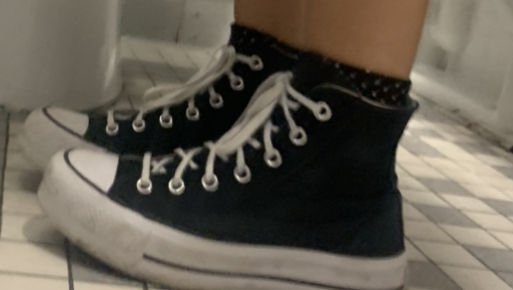 Fashion plays a big role in people's lives, especially teenagers. Teenagers stress out over what to wear in fear of not meeting society's standards and their peer's standards as well. For some people, choosing outfits in the morning is a no-brainer; they know exactly what they want. On the other hand, so many people have no clue about what to wear because they are afraid of being judged. 
 "I have mixed opinions on my favorite fashion trends, but I think my favorites are the early 2000's outfits. I love them so much because they look like they're so fun to style. I love all the low-rise jeans and the small baby tops. The y2k era was so fun, inspiring, and trendy!" said freshman Celine Sakatan.
"One of my all-time favorite fashion trends is platform sneakers! Oh my gosh, platform sneakers make an outfit 100 times better! Some of my favorite platform shoes are Converses. Platform Converses come in so many different colors and styles. I love wearing my platform Converses with bell bottom jeans. They look so cute when I pair them with anything! Definitely one of my favorite fashion trends ever," said freshman Victoria Irizarry.
Fashion is a way for students to express themselves. Others can infer what kind of person you are based the types of clothes you wear, not always though. For example, you might wear very bright, colorful, and "loud" clothes if you are a very outgoing and confident person. On the other hand, if you are quite calm and reserved, you might wear muted color clothes. This isn't always the case, you might just want to dress comfortably!
When creating a personal style to express themselves, some turn to celebrities for inspiration.
"One of my biggest fashion icons is Sadie Sink! Sadie Sink's style is so unique. She wears a wide variety of styles, and that's what I love about her! She can go from dressing androgynously to wearing a feminine style. Her sense of fashion gives off a warm vibe. I'm convinced she can pull off literally any style. What sticks out to me is her self-confidence. She wears whatever she wants, and that inspires me to dress the way I want to. Her style definitely incorporates her personality. I hope one day my style will be as nice as hers!" said freshman Victoria Irizarry.
"My fashion icon is Zendaya because I really like her fashion choices and everything looks great on her. I look up to her," said freshman Lily Lucero.
Whether inspired by comfort, current trends, a certain era, or a favorite celebrity, creating your own look can be a fun and creative process.
View Comments (11)
About the Contributor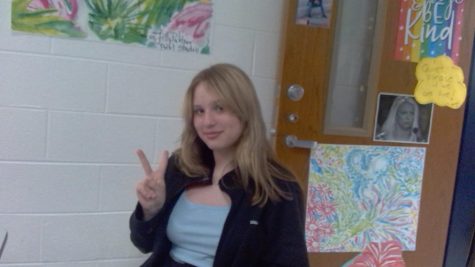 Gwendolyn Boles, Staff Journalist
Hi, My name is Gwendolyn and I am a freshman here at Osbourn High School. I am interested in writing about fashion, music, people's opinions, and current...