Musical Knowledge Is Instrumental To The Success of Marching Band

With the football season having started, the OHS marching band is getting ready for a season of playing their hearts out for the Eagles football team every week.  This is an especially special season for upperclassmen, who only have a year or two left to participate in marching band at OHS. While schedules may run tight for gameday, they wouldn't be able to get through the season if they didn't have a love for what they do.
Band features a variety of instruments that fall into many different categories, such as brass, which includes instruments such as the tuba, trumpet, trombone, and French horn. Woodwind, which includes the saxophone, flute, and clarinet. As well as percussion, which includes the bass drum, cymbal, snare drum, and tambourine. These instruments combine for a unique sound due to their differences in how they sound and how they are played.
"My favorite part is the variety of instruments the band has," said junior Osbaldo Gomez.
The woodwind instruments such as the saxophone are able to pull off the big melodies, which are some of the more notable parts in the musical pieces. This provides a more interesting part to learn, which creates a sense of accomplishment when the piece is learned and played in front of an audience.
"I love that my instrument can play bright high notes and deep low notes, and I love that I get to support the high instruments and play nice melodies," said junior saxophonist Josue Osorio.
"I like how dynamic the lowest brass instrument can be and how pedal tones can reverberate throughout not just the instrument, but also the player," said senior saxophonist Zachary Sugarman.
Percussion instruments, such as the drum, are used to control the tempo of a piece, acting as a metronome, as well as providing an intensity that provides an epic feeling to a piece. People who play percussion instruments typically can play multiple instruments due to the similarities of sounds and playing styles of the instruments.
"My favorite part is that I get to set the tone of the music, sometimes by just not playing," said junior percussionist Jonathan Wehner.
The job of a drum major is to lead the band during performances and rehearsals, basically acting as a conductor. They also take on a big leadership role in the group, as if they mess up, it could mess up everyone. So, taking on the role of drum major is a  massive responsibility that only the more experienced take on.
"Percussion is fun because we have a wide variety of instruments, which all have different techniques to learn. Also, percussion instruments are versatile and can be used in all types of ensembles," said senior drum major Walter Seaburg. 
So while the marching band plays throughout the rest of the football season, it can be important to know why they do what they do. No matter what role they play, they have things that they enjoy about marching band that help them push on throughout the season.
View Comments (8)
About the Contributor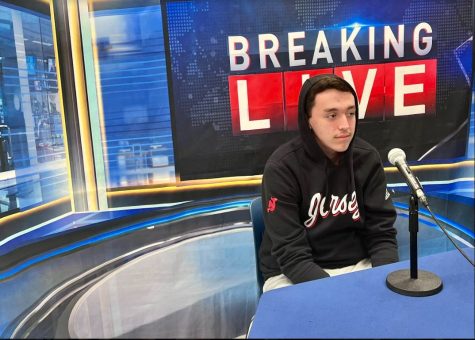 Kyle Ward, Staff Journalist
My name is Kyle Ward, I am a junior at Osbourn High School. This is my first year in broadcast journalism and I'd like to write about sports and help the...