Football Student-Athletes Strive For Both Excellence and Balance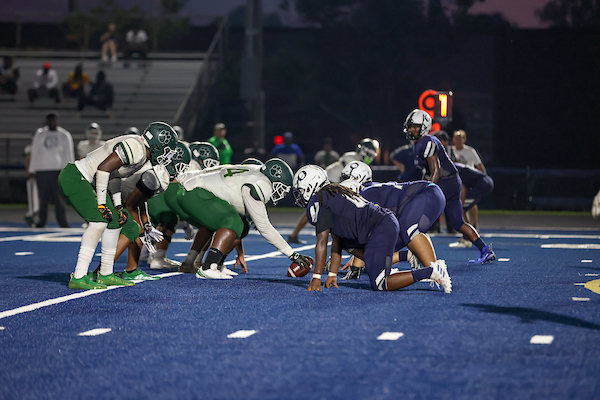 It's no secret that high school sports are serious. It's no question why some of these players aren't scared of being thrown or tackled because the fear of injury is nothing compared to their fear of not being able to play. With not only thoughts of winning, but grades and scholarships weighing on their brains as well, players can find themselves stressed with the workload on their shoulders. Many will share stories about stressful nights of staying up late finishing work after over 5 hours of practice.
"It's exhausting, I'm not gonna lie, but it's fun, and teaches you time management. Football takes up most of my time but I chose this sport because I love it, so it balances out for me," said senior varsity player Kiyon Boxley.
You can definitely tell how draining football can be, the struggles the players face on a daily basis can be really challenging. It takes up most of the players' time from sleeping, school work, or even just day-to-day things. Between having to prioritize football and school, there isn't much time left, if any, to participate in other extracurricular activities.
"Well I would say managing football and school is a hard thing to do, and I manage both by not focusing on any unneeded things and getting my work done whenever I have free time. My typical day is waking up in the morning, going to school, and finishing what I have to do in my classes, trying to finish any work so I don't have homework when I get home from practice. I wouldn't say my life is completely balanced, it goes both ways. Sometimes school overwhelms me and sometimes football overwhelms me," said sophomore JV player Alex Amoyaw.
While high school football players find it nearly impossible to make time for anything else in their daily schedules, the majority of them feel as though it's 100% worth it to be able to play the sport they l0ve, in hopes of one day possibly turning it into a career.
"To be honest it's hard, the stress from school mixed with football is terrible, but it's bearable. I have no extra free time because when I get home, it's already pretty late. Usually, I just eat, shower, and sleep then wake up and do it all over again. I can manage the time to do my basic needs. So I'm fine with it. Football takes up time, but I joined fully aware of what I was going into. Practice is around 3 hours, games are like 3 hours also, but games end at 10 and practice ends at 7. I enjoy practice, it's fun. I just lack time to do my own things, and my sleep schedule is affected also due to long games, and the amount of mental exhaustion I sometimes have," said freshman JV player Xavier Davis.
Overall the players all shared the same attitude toward being a student-athlete. It's hard, they struggle to find balance in their day-to-day schedules, and it's mentally and physically draining. But at the end of the day, they are working towards something they truly care about, which makes all of the stress they have to endure completely worth it to them.
View Comments (8)
About the Contributor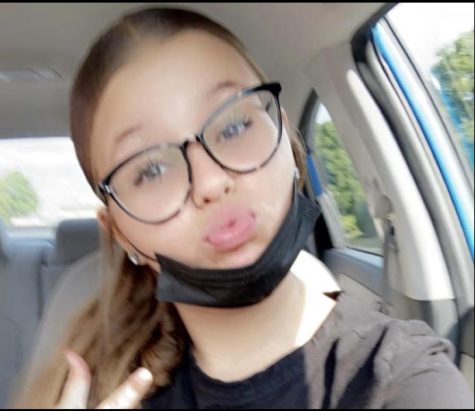 Yessica Corrales, Staff Journalist
Hi, I am Yessica Corrales. I am in the 9th grade. I play on the freshman volleyball team. I would like to write about sports and music.