What Are You Binge-Watching?
Ever since 2003, the definition of "binge watching" has been used due to the growth of technology and its impact on our ability to view lots of television show episodes in one sitting. Oftentimes, staying on your couch or bed for one episode turns into watching three, four, or five episodes. Although high school can be somewhat time-consuming for many, some of our students and staff somehow find a way to sit back, relax, and enjoy a handful of episodes of their favorite shows; either on HBO MAX, HULU, Netflix, Peacock, or even on Amazon Prime. 
"I'm currently really into The Simpsons because of the number of conspiracy theories in it and how accurate it is or could be in real life," said senior Jeser Martinez about one of the most iconic sitcoms, The Simpsons. 
"The Neighborhood is one of the best sitcoms I've watched; simply because it has good humor but talks about real-life stuff," said Mr. Nitowski with a stern nod.
Sitcoms aren't the only type of shows that people watch though, animated shows on the other hand; anyone of any age gets so engaged with the plot and the characters. "The Avatar the Last Airbender is such an interesting show. The reason why I keep on re-watching is to see the improvement of Aang from the beginning to the end. I would DEFINITELY recommend the show to people, it doesn't matter if it's a kid's show or not. It's so good. The soundtrack, the art style, and the entire plot all keep me going. I go hours; I lose track of time every time I put it on," Jessica Ramos, a junior, said with a big smile on her face.
Among the good shows all around the world and currently being produced in studios, there are some shows that our students thought are worth the time, even if they are either discontinued, in the production system for a new season, or finished. "The Good Doctor always leaves me on the edge of my seat. The main character keeps me going. He has autism and he's just automatically so intelligent when it comes to everything in front of him. Also, the fact that every episode could or could not be covering a real story, makes me curious. It's not only an interesting show, but it's also very educational," said sophomore Araceli Garcia.
"Oh for me it has to be NCIS. The thing that keeps me going is how they solve the crime so quickly, how they go undercover and blend in so well with their surroundings. It's so mysterious and how it almost always ends up in a cliffhanger. I would recommend it because many people like crime shows to try to predict what will happen," Araceli's friend, Jaimy Reyes who is also a sophomore said. "I'm currently really into The Walking Dead. The Walking Dead is so interesting, and it just keeps on adding more and more layers by the end of each episode. I got so into it at one point that I watched two seasons in one sitting with a mixture of rage, tears, and relief. I can't wait for season 11," said an anonymous junior with lots of enthusiasm.
People binge-watch for many reasons; it could be that they want a distraction, they have nothing else to do, or maybe they want to feel involved. But many of our students have shown that they're so connected with these shows for the plots and meanings behind the shows.
View Comments (14)
About the Contributor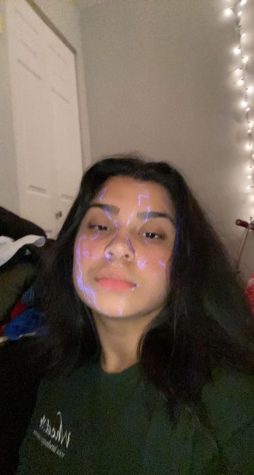 Mackenzie Ferman, Staff Journalist
Hey,  I am a junior this year at Osbourn and I plan on becoming a better writer by writing articles on really anything besides sports since that's not...