Trend Alert: Sizzling Summer Styles Are Here!
As the temperature rises, it's time to switch out the winter wardrobe and bring in the summer staples. But what exactly are those summer staples?
Students at Osbourn have a high diversity of styles. One moment you'll see someone with a fancy floral dress then the next you'll see someone wearing sweatpants and a hoodie.
Aziza Zarrincalaki, a freshman, said "I'll be working at a pool over the summer, and prioritize comfort in my wardrobe. I love halters and tank tops and wear shorts to stay cool." She also enjoys DYing her clothes and plans to rhinestone some of her tanks to incorporate a tropical vibe. "For accessories," she added, "I think of seashells, anklets, sunglasses, and literally anything with hibiscus flowers. I think another trend for this summer will be tote bags, especially crochet ones. They scream beachy/tropical." Her top stores are Amazon, Rue 21, and Aerie.
She is drawn to a mix of trends and aesthetics, especially those that are more inclusive of different body types and skin tones. Sometimes this aligns with the trends, and sometimes, it doesn't.
She said, "I follow some trends if I think they're cute. But some of the styles I like aren't super popular. I feel like minimalism is very in right now, alongside Y2K. I feel myself leaning toward the latter, but at the same time, I usually go into more small aesthetics and trends. There is also something to be said about how most trends are for skinny white women and for someone with curves and darker skin like me, it's hard to really fit into these new trends and ideals. That's why I think finding a mix is perfect, and also why you see so many aesthetics and trends going around at our school."
Even with her superb imagination, these outfits don't come out of nowhere. She explains, "I usually get outfit inspiration from Pinterest. I also go off of my feelings. I usually crave that tropical beach energy, so I try to replicate that in my style. I recommend trying to find keywords or boards on Pinterest, so you can find exactly what you want. Mine would be 'tropical girl' or 'beachy outfits'."
On the other hand, Mary Marroquin, a junior, prefers to wear dresses in the summertime. While she doesn't follow the latest trends, she finds herself drawn to pastel colors and a 'soft girl' look, which we are seeing a lot of this year. She tends to shop at Walmart and Shein for summer outfits, hats, and sandals.
Whether you have big plans for summer fashion or you haven't given it a second thought, it can be fun to talk about.
Nicole Brotherton, a sophomore, said, "I prefer a casual and comfortable summer style, with a focus on shorts, skirts, and ribbed tank tops, which I pair with bandanas".
"Basic and comfortable. I choose comfort over anything, and little effort is put in," commented senior Maggie Breeden.
Style is a combination of personal preferences and goals. For instance, wearing an outfit for comfort, while it may look as good as wearing an outfit for style, will still give off different vibes. Personal preferences make up the core of style because they are what make each person so unique.
Rome John, a freshman, said "I take a more individualistic approach to fashion, and choose items based on my preferences rather than following trends." He favors colors like beige, white, light blue, and green, and takes inspiration from Britney Spears' view of self-empowerment.
Freshman Ola Black stated, "Right now, I'm like in my downtown girl era."
As opposed to having the same style year round, many students change as the seasons do.
"I tend to be more confident in the winter because the heat makes me insecure," said freshman Stephanie Bonilla. Confidence can really make or break an outfit. Seeing models on the screen can help anyone discover a love for fashion and unmatched outfits; it is known that seeing confident people can improve your self-image.
Another factor is that people's interests change. A perfect example of this is Ola; she says that her interests change a lot. Her outfit choices reflect that. A typical winter outfit for her is baggy pants, a Taylor Swift shirt, and a high-top Converse. In summer, it's the complete opposite: "jean shorts, a crop top, and Crocs."
This trend of jean shorts and crop tops seems to be well-liked this summer. Two-thirds of these students admitted to wearing this outfit pair. Stephanie Bonilla, who doesn't, said she wears a sweater, dress pants, and sneakers.
Overall, this demonstrates that there is no "right" way to approach summer fashion. Whether you prefer tropical-inspired trends like Aziza, pastel colors like Mary, casual and comfortable staples like Nicole, or an individualistic approach like Rome John, the key is to enjoy experimenting with different styles and accessories until you find what works for you. No matter what that may be, summer should be a time to have fun.
View Comments (3)
About the Writers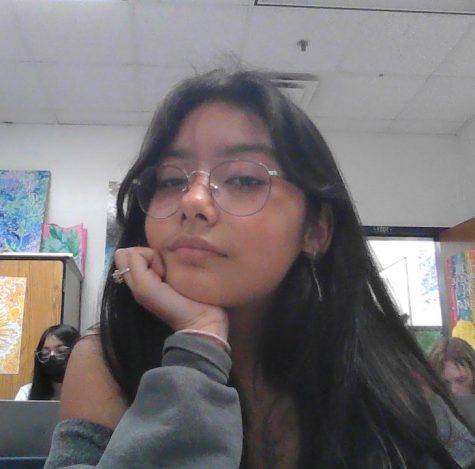 Tiffani Garcia, Staff Journalist
Hello! I am Tiffani; I'm a freshman here. I like fashion and music! I would consider myself a very fashionable person, so I give out good fashion advice....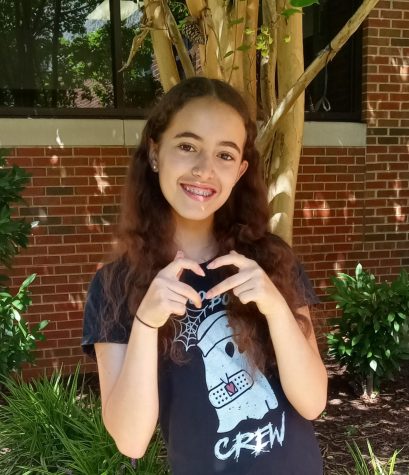 Victoria Ingram, Staff Journalist
Hi, I'm Victoria. I'm a freshman at Osbourn. I write about student opinions and student life. I'm also a big book lover, so you can count on some articles...