New Loves: Valentine's Day Romance Books
It's Valentine's Day! Are you looking for a new romance book in the library to celebrate? I have three great ideas for you.
My first recommendation is Love Somebody.
This book was written by Rachel Roasek.
This book was published in 2022.
Love Somebody talks about different characters that have different opinions of what they like and very different love lives.
Sam is looking for someone who is interesting to talk to and her interests are acting, playwriting, and getting out of Massachusetts. Christian is looking for something more serious. He is interested in soccer, friends, and family. Ros, is looking for absolutely nothing and her interests are photography, violin, and classic literature.
Sam, Christian, and Ros all have different opinions on love-but when a scheme to get Christian his dream girl backfires, they'll each need to decide if love is enough to change their mind. 
My second recommendation is And They Lived…
This book was written by Steven Salvatore.
This book was published in 2022. 
And They Lived… is a fairytale-inspired YA novel that celebrates first love and self-acceptance, perfect for those new to the genre. One reader commented "My heart didn't stand a chance. I loved it from once upon a time all the way to its joyfully complex ever after."
My third recommendation is It All Comes Back to You.
This book was written by Farah Naz Rishi.
This book was published in 2021.
It All Comes Back to You talks about two exes who must revisit their past after their siblings start dating. This book is a rom-com perfect for Valentine's Day! 
For more suggestions regarding books you will LOVE, talk to the OHS librarians!
View Comments (5)
About the Contributor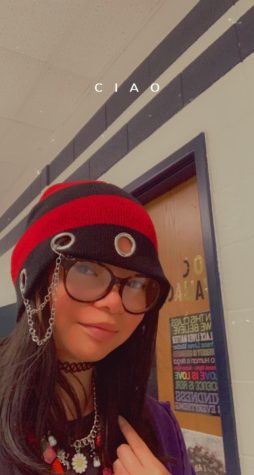 Alexis Valdez, Staff Journalist
Hi I'm Alexis. I am 12th grade. I hope to write about mental health issues.